December 2, 2012
Lighthouse Homecare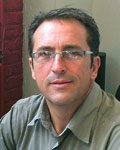 By Dan Adams
Lighthouse Homecare
Our In-home care service workers continue to assist a growing number of older adults and those with chronic illnesses or disabilities. We make it possible for our clients with limitations to remain at home in a comfortable and familiar environment. Services can include bathing, dressing, grooming, assisting with ambulation or transferring, toileting, feeding and providing assistance with self medication. In addition to these services, we can help with shopping, meal preparation, making medical appointments, transportation, laundry and housekeeping.
Most people prefer to remain in their own homes for as long as possible. We help make this happen.
Recently I've heard of many families seeking to hire in-home staff attempting to turn to private individuals rather than working through an agency. While at first glance this seems reasonable, it can also cause numerous problems and create unexpected liabilities for the family, who becomes the employer. These risks can be eliminated or minimized by utilizing a licensed Home Care Agency like Lighthouse Homecare.
Here are a few of the issues you need to be aware of if you are thinking about private help in you or your loved ones home.
Tax Issues

As a private employer, the individual or family is required to pay Social Security, unemployment and payroll taxes. Many self-employed caregivers will represent themselves as independent contractors, ostensibly relieving the hiring individual of these tax obligations. However, the hiring party has the responsibility to be sure that the caregiver they hire truly meets the criteria of an independent contractor and is paying their own taxes. In many instances, the paid caregiver will not meet the legal criteria as an independent contractor. If the paid caregiver has not met his or her tax obligations, this responsibility falls to the employer. This can be a serious obligation because it may involve interest on back taxes, civil fines and the possibility of criminal penalties. These costs are often finally recovered in full during probate proceedings from the estate of the older person who hired the caregiver. Potential private employers should seek the advice of an attorney familiar with labor laws to assure appropriate hiring practices with respect to federal tax laws.
Workers' Compensation and Liability Issues

As the employer, the individual or family paying for the independent Home Care Aide would be held liable for any work-related injury that occurs on the job. This can include the cost of all medical expenses and any disability payments that might become applicable. The home-care industry is noted for work-related injuries. This can be a huge risk to the employer, especially if the caregiving tasks include lifting, transferring or bathing. There are also risks related to communicable diseases if the aide does not abide by universal precautions that are required by all licensed agency personnel. Liability insurance and Labor and Industries payments are a major cost for a licensed Home Care Agency. Along with ongoing costs for licensing, employee recruitment, training and supervision, they account for much of the difference between agency rates and those of an uninsured independent Home Care Aide. Furthermore, the employer retains any liability that arises out of an injury to the person being cared for or any other person on the premises. If the Home Care Aide causes an accident in which other family members suffered any harm or losses, the employer would bear the full responsibility for all costs and compensation.
Next month I will gather information on the other issues related to hiring a private individual instead of a licensed homecare company. These issues will include Abuse and Exploitation and Agency Supervision.
In short, , the employer, whether it is a private individual or an agency, has a great deal of responsibility in hiring and managing in-home care professionals. This includes responsibilities that are financial, legal and involve governmental regulations. If you are ready to find a home care professional, please call us for a free consultation on the services we offer. We are a licensed home care agency AND we are also a licensed nursing services agency. We can help you. I promise.
Filed Under: Community, Family
Tags: Ambulation, Back Taxes, Caregiver, Chronic Illnesses, Civil Fines, First Glance, Home Staff, Homecare, Independent Contractor, Independent Contractors, Legal Criteria, Lighthouse, Meal Preparation, Medical Appointments, Older Adults, Payroll Taxes, Private Employer, Private Individuals, Self Medication, Tax Obligations
Trackback URL: https://www.50pluslife.com/2012/12/02/lighthouse-homecare-4/trackback/