January 3, 2013
Happy New Year 2013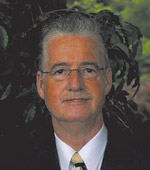 By Roger Brannan
Administrator
Bettendorf Health Care
It's a New Year and a time when many of us make New Year's resolutions to do something we haven't been able to do in the past. It's an election year, and for me I get so tired of all the political commercials with the politicians making promises most cannot keep if they are elected. But enough of that.
January in the Midwest marks a time of the deep freeze with snow, ice, winter winds and bitter cold weather. Thus, many of us hibernate indoors like bears for the winter. As a result, many people suffer from the winter blues or mild to severe depression.
We can take a proactive approach to avoid this by staying active. Daily exercise, either at home or at a health club, is very helpful to the mind, body and spirit. You allow yourself to be around others, socialize, and get your body in shape. It is a proven fact that exercising releases chemicals in the brain to help combat depression. Another approach is to keep in touch with friends not only by phone, but to invite them over for coffee or visit them. Interacting with close friends helps you share and discuss issues or problems that you may be facing. The thoughtful advice of others, or listening to what your friends are facing, truly helps make your own problems feel insignificant and makes you feel better by helping others.
The local and national news describes many people across the U.S. who are facing very difficult economic times, with unemployment, foreclosure on their homes, uninsured illnesses, and personal tragedies. Although these stories are difficult to hear, they make many of us so thankful for what we have ourselves.
Our 2012 New Year's resolution should be one in which we all step up to the plate and help others that are less fortunate and need help. It will warm your heart, give purpose to your life and "pay it forward" to those that are struggling to survive.
Filed Under: Community
Tags: Bettendorf, Bitter Cold Weather, Brannan, Chemicals In The Brain, Combat Depression, Deep Freeze, Economic Times, Election Year, Happy New Year, Mind Body And Spirit, Pay It Forward, Personal Tragedies, Political Commercials, Proactive Approach, Severe Depression, Snow Ice, Step Up To The Plate, Thoughtful Advice, Winter Blues, Winter Winds
Trackback URL: https://www.50pluslife.com/2013/01/03/happy-new-year-2013/trackback/