January 3, 2013
Lighthouse Homecare – We want to be there for you.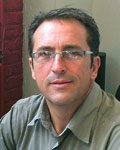 By Dan Adams
Lighthouse Homecare
Let the New Year begin! As you sit and think about the upcoming days and months and what you would like to do differently, think about offering the gift of In-Home Care to a loved one. Caregiving is emotionally draining. Taking care of a loved one can take its toll on the way you feel and how you treat others. After all, we all are human and need to take a break now and then. Sally Abrahms recently wrote this on the AARP website. "Ever since I've been a caregiver, I've been waiting for The Call. If you're caring for a loved one, you know what I mean — the telephone rings, and you learn that your parent has taken a turn for the worse, and you must rush to his side. In the past 12 years, I've taken care of my father, then my mother, and now my 93-year-old mother-in-law. The Call keeps coming, and I've been on edge the whole time, waiting."
The AARP also likens the need for caregivers to take care of themselves to performing regular maintenance on a car. Without regular attention, even the finest cars and caregivers will soon deteriorate.
One theme is repeated often by those who advise caregivers. You can't do it alone. Get help.
The physical, emotional and other demands of family responsibilities seem to be overwhelming at times and we at Lighthouse Homecare are hear to help you.
We offer services from one hour a day to full 24-hour care for your loved ones, to help assist you in taking care of them. Our goal is to help individuals and families stay together in their home as long as possible with a safety net. The first choice of placement for almost all of us is in our homes. That is where we are most comfortable and where we are likely to be the happiest.
If you are stressed and need an hour or two awa,y or if you need more help with anything, anything at all, we want to be there for you.
Happy New Year from us at Lighthouse Homecare. Reliable In-Home care, serving you since 1999.
Filed Under: Community
Tags: 24 Hour Care, Aarp, Awa, Caregiver, Caregivers, Caregiving, Family Responsibilities, Finest Cars, First Choice, Happy New Year, Homecare, Lighthouse, Mother In Law, New Year, Old Mother, Safety Net, Sally Abrahms, Telephone Rings, Waiting For The Call, Whole Time
Trackback URL: https://www.50pluslife.com/2013/01/03/lighthouse-homecare-we-want-to-be-there-for-you/trackback/