January 28, 2013
Lighthouse Homecare offers LifeFone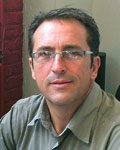 By Dan Adams
Lighthouse Homecare
Lighthouse Homecare – We want to be there for you.
Every time I go and set up a LifeFone system, I am extremely pleased about this system we offer. Sure, you can buy it online from the main company for the same price, but by using Lighthouse Homecare, you have the assurance and personal assistance of someone here in the Quad-Cities. Last week when setting this up, I was able to walk throughout the 3-bedroom ranch, and the operators could hear every faint sound, ensuring that we picked the best system possible to partner with. We are so pleased to offer LifeFone service. LifeFone has been trusted for over 30 years. They have been providing caring service, security, and peace of mind to seniors, their families and caregivers throughout the United States and Canada. LifeFone is a Top-Rated Medical Alarm. LifeFone is proud of the recognition we have received from leading healthcare and senior organizations.
LifeFone Emergency Care Plan™– Our unique Emergency Care Plan allows subscribers and their family members to customize our response to fit their specific needs. The Emergency Care Plan includes your personalized profile, with medical history, medications, allergies, physicians,
family members, neighbors, your preferred hospital and more.
LifeFone has a dedicated Response Center staffed by trained Care Specialists. Their high-tech equipment allows our Care Specialists to speak to our subscribers via two-way voice contact. The LifeFone system can easily move from one location to another, whether you relocate for a week or a season. A simple call to our emergency response center is all it takes to reactivate your system in your new location.
Worldwide Protection – When you carry the LifeFone Emergency Response Card, anywhere you travel healthcare providers will have instant access to your Personalized Profile through LifeFone's Emergency Response Network.
LifeFone costs less than a dollar a day. There are no hidden costs, and you can cancel LifeFone at anytime. LifeFone offers security and peace of mind at an affordable price.
Call us today for a free consultation and evaluation, (563) 441-9982 in Iowa and (309) 786-9982 in Illinois. I would love to come set it up for your loved one.
Filed Under: Community
Tags: Bedroom Ranch, Care Specialists, Caring Service, Dollar A Day, Emergency Care Plan, Emergency Response Center, Emergency Response Network, Faint Sound, Healthcare Providers, Homecare, Lifefone, Medical Alarm, Medical History, Peace Of Mind, Personal Assistance, Preferred Hospital, Quad Cities, Response Card, Service Security, Worldwide Protection
Trackback URL: https://www.50pluslife.com/2013/01/28/lighthouse-homecare-offers-lifefone-2/trackback/