January 28, 2013
Your Advocacy Connection – We Solve Long Term Care Problems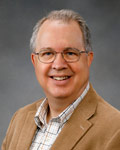 By Jamie Long
GolderCare Solutions
The Hospital Admission That Isn't an Admit After All
Healthcare in America is expensive. Comparing our healthcare results to those of the world's other industrialized countries, we generally come out average – in the middle of the pack. But our spending on healthcare is approximately twice that of the next highest-spending country. By that measure, we're clearly not getting good value for our healthcare dollars.
Another measure reinforces this conclusion. The percentage of our nation's Gross Domestic Product spent on healthcare significantly exceeds the percentage of jobs created by the healthcare sector of our economy. This indicates the healthcare segment of our economy is over-inflated and inefficient.
The phenomenon isn't new. My professors joked about it 40 years ago. "Take a pH meter that you would ordinarily sell for $400," they would scoff, "paint it with white enamel and sell it to a hospital for $600." Even today, healthcare prices seem to hover about 50 percent higher than what I figure it would actually take to make the system run efficiently. But then, I'm no cost accountant. Within GolderCare, I serve primarily as a benefits advocate. (All of us at GolderCare serve as patient advocates, routinely providing patient advocacy to help meet our clients long-term care – and increasingly, acute care – needs.)
The federal government, which has considerably more expertise at its fingertips than I do, has also concluded that American healthcare spending is inefficient and out of control. As the largest single payer for healthcare, they have targeted runaway healthcare prices and spending as one of the greatest threats to federal and state budgets and are directing a number of government initiatives toward the problem. Government officials are gravely concerned with the phenomenon. Two of those initiatives are having an indirect but disproportionate impact on seniors and other Medicare beneficiaries.
The first program is intended to target over-utilization of hospital resources under Medicare. Government officials believe that too many Medicare beneficiaries are admitted to hospitals without medical necessity. In other words, too many hospital admissions aren't medically necessary. Medicare, like private medical insurance, only pays hospitalizations that are deemed to be medically necessary.
To combat what it considers to be waste in paying for too many unnecessary hospital admissions, the government has contracted private auditors to review patients' hospital records after the fact. If the auditors – with the benefit of 20/20 hindsight, of course – determine that the admission to the hospital was unnecessary, Medicare docks the hospital for essentially the entire cost of the stay. Not only does the hospital lose any profit from the patient's stay, it doesn't get paid at all and is out the cost of the services rendered. To incentivize the private auditors, the government pays them a percentage of all the monies they recover from the hospitals. Needless to say, these harshly punitive measures have the hospitals terrified and looking for any way to protect their profits.
The second program is intended to target quality control of the hospitals' services. Beginning October 1, 2012, the government began penalizing hospitals, whose readmission rates of certain Medicare patients within thirty days of discharge are deemed too high. If the hospital's readmission rate for certain classes of Medicare patients is deemed too high, the hospital's Medicare reimbursement rates may suffer across the board. The program is slated to expand in years to come.
The result of these two government initiatives is that hospitals are almost paranoid to admit Medicare patients. What they are doing instead in many, but not all, cases is placing Medicare patients in the hospital on "observation." Instead of being granted hospital admission, these patients are being given hospital observation.
From the patient's perspective, it's practically impossible to tell one status from another. Everything appears the same. The patient is kept in a room and a bed in the hospital and treated essentially identically to a patient who's been admitted.
Observation cases, traditionally limited to 23 hours or, more expansively, one to two days, have ballooned to periods of as long as two weeks. What's more, being advised you've been admitted is no guarantee the hospital won't later convert it back to observation retroactive to the start. In many cases, the patient isn't even told.
According to authorities, there is no difference in the type, quality, or amount of care a patient receives in the hospital whether fully admitted or on observation. I have my doubts. If it is true, however, this whole cat-and-mouse game can be seen as an indirect, back-door attack on hospital reimbursement rates. The government apparently lacks either the directness or the political will to attack this issue head on. Government officials appear grimly resolved to master hospital reimbursement rates and to pursue the indirect approach to do so. Unfortunately, the indirect, back-door approach is itself expensive and disruptive. Worst of all, it endangers the lives, finances, and quality of life of seniors and others who depend on Medicare to insure their healthcare.
As Patient Advocates, we are greatly troubled and concerned at the threat this government initiative poses to our clients' access to care. Playing games with the ability to admit them to the hospital – and particularly with the ability to gain them re-admission within 30 days should they need it – can have deadly consequences. As the programs are currently being pursued, they are irresponsible and abusive. Although the government's punitiveness is directed at the hospitals, the unintended but foreseeable consequence is that the hospitals will deflect those penalties whatever way they can and that Medicare patients will in many cases thereby become the indirect targets of the government's harshness.
Although access to care is the most important issue here, it isn't the only issue. Medicare patients who are placed on hospital observation status rather than being admitted are subject to financial repercussions as well. While Medicare and the hospitals jockey to maintain and improve their bottom lines, many Medicare patients are suffering severe adverse financial consequences from their observation status.
Patients on observation are not classified as inpatients of the hospital. Therefore, they do not have to pay the Medicare Part A inpatient deductible, for which many would otherwise be covered under their Medigap policies. Instead, they are classified as outpatients. They are, therefore, unwittingly and without their consent, saddled with Medicare Part B copayments and with drug costs. In addition, their subsequent care in a Skilled Nursing Facility for nursing care or rehabilitation after leaving the hospital is not covered by Medicare. As a result, many observation patients are shocked to find out they have incurred huge bills in the thousands of dollars for which they thought they were insured.
The Center for Medicare Advocacy has brought a class action lawsuit in an attempt to curtail the phenomenon, or at least to clarify a timely Medicare appeal procedure. Federal officials have countered that Medicare beneficiaries have the right to appeal from their quarterly Medicare Summary Care Notice. This, however, is an untimely remedy for those who forewent skilled nursing or rehabilitation because they couldn't otherwise afford to pay privately and wait for reimbursement.
The best remedy is proactive and preventive: get your status changed from outpatient on observation to an admitted inpatient before you leave the hospital. If you're in need of help, you may have to enlist the assistance of your doctor or a professional Patient Advocate.
Jamie Long is the owner of GolderCare Solutions and recently earned a Certificate from the Professional Patient Advocate Institute.
Filed Under: Health & Wellness
Tags: Acute Care, American Healthcare, Cost Accountant, Disproportionate Impact, Government Initiatives, Government Officials, Gross Domestic Product, Healthcare Dollars, Healthcare Sector, Healthcare Segment, Hospital Admission, Industrialized Countries, Patient Advocacy, Patient Advocates, Ph Meter, Problem Government, S Gross, Scoff, Single Payer, State Budgets
Trackback URL: https://www.50pluslife.com/2013/01/28/your-advocacy-connection-we-solve-long-term-care-problems-2/trackback/