February 26, 2013
New retirees creating pressure on the senior housing market.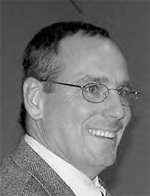 By Dan Dolan
Dan Dolan Homes
In a recent article, I cited statistics from the U.S. Census Bureau that 10,000 retirees are joining the senior citizen ranks every day. In my mind, that creates an image of a huge never-ending parade of thousands of seniors coming down the street. With many of them wanting new senior housing, I see a huge opportunity for Dan Dolan Homes to fill their needs in our community. But, for one reader who called me about the article, she wasn't sure what it meant for her and her senior friends. She sounded worried. "Mr. Dolan," she asked, "why should I care about all those retirees? What's it got to do with me?" I hesitated a bit, then climbed the several steps to my 'pulpit.' "Well, I said, I've got some good news and some less good news. Let's start with the good news," I suggested.
In my view, the fast-rising population of retirees has some highly desirable benefits. For instance, you may have noticed the many manufacturers who are developing products to meet their needs. We're seeing healthier senior foods, lower calorie foods, better snack foods and cereals, and higher protein and energy foods from food manufacturers. We're seeing new in-home services to help retirees manage their homes, their health, their fitness, their recreation, etc. The growing market for higher quality hearing aids, sit-down bath tubs, in-home safety devices are all helping to improve senior quality of life.
At Dan Dolan Homes, we sensed this trend early on, and it resulted in our efforts to make senior housing more comfortable and safer. Today, our senior housing features stepless entry, walk-in showers, all-on-one-floor living, wider doorways, a "silent wall," lawn maintenance, snow removal service and a host of options to meet the lifestyle preferences of retirees. And, we continue to look for ways that will keep Dan Dolan Homes as the leader in senior housing in our communities.
But, here's the "catch." The market forces being created by these 10,000 retirees a day – nearly 4 million a year—is putting pressure on resources and, sorry to say, costs and prices. For instance, all the housing experts and bankers that I talk to, expect ongoing interest rates and housing prices to rise above current levels. In fact, even government programs are tightening up, making it more expensive to buy new homes. And, the end is not in sight.
What to do? I'm encouraging all the seniors that I meet at our weekly open houses to commit to their senior housing program today! Acting now will let them take advantage of the lifestyle benefits of senior housing now, and it will save them thousands of dollars in acquisition costs later. Their cash can better be spent on furniture, travel, or saved for that "rainy day." Urgently, in Davenport, there's a further incentive to act now, in the form of the "Davenport Now" tax rebate program for the purchase of a new home. At Stone Gate East, that can mean a bonus of some six, seven, eight thousand dollars or more, depending on the home's purchase price. Taking action now can mean really dramatic savings.
We're still selling and building at Stone Gate East in Davenport, but we'll likely be selling out this season. Fortunately, we still have ideal construction sites for both freestanding and attached town homes, so buyers looking to secure their senior housing needs soon will have a wide array of options. We're open Saturdays and Sundays from 1 to 4 p.m., and we invite you to visit with our Realtor host soon to determine which option will best fit your needs.
Filed Under: Community, Finance
Tags: Bath Tubs, Calorie Foods, Census Bureau, Desirable Benefits, Developing Products, Dolan, Energy Foods, Food Manufacturers, Hearing Aids, Lifestyle Preferences, Population Of Retirees, Senior Citizen, Senior Friends, Senior Housing, Senior Quality, Snack Foods, Snow Removal Service, U S Census, U S Census Bureau, Walk In Showers
Trackback URL: https://www.50pluslife.com/2013/02/26/new-retirees-creating-pressure-on-the-senior-housing-market/trackback/