February 26, 2013
On the Go With Joe Hutter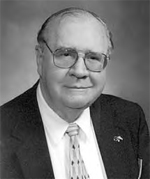 Seniors And Law
Enforcement Together (SALT)
By Joe Hutter
Did you get a gift card or certificate for Christmas? Since August 22, 2010, you cannot be charged inactivity fees unless you have not used the card for at least a year. Cards cannot expire for at least five years from the purchase date.
Many of us who did get a gift card, have misplaced it. It is best to use them as soon as possible. If you buy on-line, be leery, as the gift card could be counterfeit or already used.
If you receive a letter or a text message that you won a gift card, be concerned. If a letter asks you to call a certain number to activate your gift card, do not give any personal information to anyone, and definitely DO NOT send money. Be very careful if you get a text message that asks you to go to a link. That link could infect your computer or cell phone with a virus.
Remember, there is always someone trying to get money from seniors. We are easy prey for many scams.
The Vietnamese community celebrated the Lunar New Year last month. This is the Year of the Snake.
Our Seniors And Law enforcement Together (SALT) group wishes Officer Chuck Lee of the Davenport Police Department a Happy Retirement! Officer Lee has spent many years working in the community and with SALT to make Davenport and the Quad-Cities a safe place to live.
If something happens to you that looks like a scam, let the law enforcement agency in your area know what happened.
Our next Triad meeting is March 27 at CASI at 9:30 a.m. You are invited, and there are no projects and no dues to pay.
Teresa Garrison, the Program Coordinator at the Center for Active Seniors (CASI) at 1035 W. Kimberly Road in Davenport, is going to schedule some programs for seniors.
If you have any questions about our group, call Pam at the Scott County Sheriff's Office at (563) 326-8217.
Take care.
Tags: County Sheriff, Davenport Police Department, Easy Prey, Gift Card, Hutter, Inactivity, Kimberly Road, Law Enforcement Agency, Least Five Years, Pam, Program Coordinator, Quad Cities, Retirement Officer, Safe Place, Scams, Seniors, Text Message, Triad, Vietnamese Community, Year Of The Snake
Trackback URL: https://www.50pluslife.com/2013/02/26/on-the-go-with-joe-hutter-41/trackback/