March 31, 2013
April – The Month for Diamonds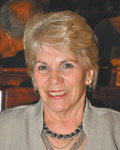 By Eloise Graham
Some diamonds are a girls best friend… other diamonds are a guys!
The birthstone for April is the diamond. Opening day for baseball is in April. Therefore, April must be the month for diamonds.
April also boasts of many other important events. To start with, April 1 is known as April Fool's Day. Have you ever played tricks on someone? Have you ever been fooled or fell for a friend's joke? Did you know that April 2 is International Children's Book Day? In 1967 the International Children's Book Day was started to inspire a love of reading and to call attention to children's books. The date of April 2 was chosen because it is the birthday of Hans Christian Andersen.
In the world of finance, there are a couple of dates that stand out. April 9, 2013 is Equal Pay Day. However, the pay is still not equal. The gap is getting smaller, but women still make about 77 cents to the $1 that men make for the same job. We are all aware of April 15. The IRS dates back 1862, and the tax was created to pay for the Civil War. It was repealed 10 years later. Congress tried to reinstate it in 1894, but the Supreme Court ruled it unconstitutional the following year. However in 1913, Wyoming ratified the 16th Amendment, providing the three-quarter majority of the states necessary to amend the Constitution. This gave Congress the authority to enact an income tax.
Toward the end of the month are Earth Day and Administrative Professionals Day. Earth Day always falls on April 22. The observance arose from an interest in the gathering national support for environmental issues in 1970. Wisconsin Senator Gaylord Nelson chose spring because of spring equinox, and San Francisco activist John McConnell chose April 22. The most common practice of celebration is to plant new trees. Another Earth Day practice that is gaining popularity is the planting of wildflowers. Administrative Professionals Day always falls on a Wednesday. This year it will be Wednesday, April 24, 2013. The history of this observance dates back to World War II. During the war, there was an increasing need for skilled administrative personnel. The National Secretaries Association was formed. In 1981, it was renamed to Professional Secretaries International and in 1998 to International Association of Administrative Professionals. The name was changed to keep pace with the changing job titles and expanding responsibilities of the modern administrative workforce.
Filed Under: Featured, History
Tags: 16th Amendment, Administrative Professionals Day, April Fool, Birthstone For April, Children S Books, Diamonds Are A Girls, Diamonds Are A Girls Best Friend, Earth Day, Eloise, Environmental Issues, Equal Pay Day, Equinox, Hans Christian Andersen, Important Events, John Mcconnell, Observance, Opening Day, Senator Gaylord Nelson, Spring Equinox, Wisconsin Senator
Trackback URL: https://www.50pluslife.com/2013/03/31/april-%e2%80%93-the-month-for-diamonds/trackback/