March 31, 2013
April is a Child Abuse Prevention Month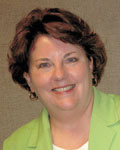 By Rondi Doyle
Director of Community Relations
Child Abuse Council
Child abuse is a lingering and unfortunate part of our society. Children are neglected and mistreated on a daily basis in the United States. The shining light in the darkness caused by the abuse and maltreatment is the fact that child abuse can be prevented. The month of April is Child Abuse Prevention (CAP) month, and it is a time to bring our communities together to stop the abuse.
As a part of your community, it is the collective responsibility of everyone to ensure that children are safe. It is important for our communities to support parents, provide role models for children and offer a helping hand when possible. Making sure that we do our part to ensure a safe and healthy community is crucial in preventing child abuse and neglect.
The best ways to prevent child abuse and neglect is to be aware of what you can do to help. There are roles for everyone according to childhelp.org, which lists 10 ways to prevent abuse.
1) Be a nuturing parent: For children, a supportive and caring parent makes a positive impact in many facets of their lives.
2) Help a friend, neighbor or relative: Stress can get the best of everyone. By helping those around us and relieving stress, chances of abuse also decrease.
3) Rid yourself of stress: Eliminate your stress from time to time. Do not be afraid to ask for help.
4) Be patient: A crying child, or infant may be frustrating and defeating, but remain calm and try and deescalate the situation.
5) Get involved: Join community action groups to spread awareness about child abuse and neglect. Be sure you have safety hotlines at your disposal as well.
6) Help develop parenting resources: Work with organizations such as the child abuse council to help develop programs that will be most helpful to parents in your community.
7) Monitor your child's media intake: Be sure to remind children that violence is not acceptable. Furthermore, be invested in what they are ingesting in terms of media daily.
8) Promote safety in schools: Be sure that local schools have a program for teaching children how to confront abuse and neglect.
9) Volunteer at a local child abuse prevention program: Places like the Child Abuse Council are always in need of help. Take time and volunteer with them to help get the word out about abuse awareness.
10) Be sure to report abuse and neglect: It is most crucial that if you do see a child exposed to violence or neglect, you must report the incident to the police or your state abuse hotline.
By becoming involved in the lives of the children in our community, everyone can play a role in preventing child abuse and neglect. To build a world where every child experiences love and compassion is the goal of organizations like the Child Abuse Council. Together, we can put an end to child abuse and neglect.
For more information about the Child Abuse Council's prevention, education and treatment programs, visit us at www.childabuseqc.org.
Filed Under: Community, Family, Health & Wellness
Tags: Child Abuse And Neglect, Child Abuse Council, Child Abuse Prevention, Child Abuse Prevention Month, Collective Responsibility, Community Action Groups, Crying Child, Daily Basis, Light In The Darkness, Maltreatment, Month Of April, Parenting Resources, Preventing Child Abuse, Relative Stress, Relieving Stress, Role Models, S Media, Shining Light, Situation 5, Ways To Prevent Child Abuse
Trackback URL: https://www.50pluslife.com/2013/03/31/april-is-a-child-abuse-prevention-month/trackback/