March 31, 2013
Beyond the Finances of Estate Planning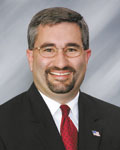 By Curt Ford
Nash Nash Bean & Ford
April is "tax month" for most of us, and while taxes are on your mind, this can be a great time to consider the outcome of the estate tax on your family. While many people may initially look at estate planning due to tax issues, the reality is only one out of every 400 estates owed an estate tax in 2009. And, with the recent change in the estate tax, that could continue to change.
Regardless of the current estate tax issue, there are several reasons to make sure you have a solid estate plan in place, including:
• Minimize the impact of a disability
• Avoiding probate
• Protecting your assets from creditors
• Ensuring the future of your children
• Creating your non-financial legacy
Your estate plan will deal with your financial assets, but a complete plan deals with much more and gives you greater peace of mind knowing that you have provided for and protected your family.
One of the first things you will want in your plan are advanced medical directives, including a Living Will, a Health Care Power of Attorney and HIPAA documents, all which allow a person you name to serve as agent, to discuss your health care and make decisions for you in the unlikely event your are unable to make those decisions yourself. By creating these documents before a medical emergency, you give your family peace of mind and direction.
Another option for your plan is a revocable living trust. With a trust, you transfer your assets into the name of your trust which you control. By having your assets in your trust, you not only maintain privacy by avoiding probate, but also gain additional control of how, when and under what circumstances your assets may distributed to your heirs.
In reality, estate planning is life planning. An experienced estate planning attorney can make sure your documents meet your wishes for a solid estate plan.
Nash Nash Bean & Ford are members of the American Academy of Estate Planning Attorneys and the National Academy of Elder Law Attorneys. To receive a copy of our most recent newsletter "Your Estate Matters" or for a free consultation on Estate or Long Term Care Planning, call (309) 944-2188, (309) 762-9368 or 1-800-644-5345. You may also contact our firm by email at info@nashbeanford.com or visit our web site at http://www.nashbeanford.com.
The firm devotes its practice primarily in the areas of estate, business and tax planning and related areas of the law, as well as elder law and trust administration and probate. We offer guidance and advice to our clients in every area of estate planning.
This column is designed for general information purposes only, and is not intended, nor should be construed or relied upon, as legal advice. Please consult your attorney if specific legal information
is desired.
Filed Under: Finance, Retirement, Stocks
Tags: American Academy Of Estate Planning Attorneys, Avoiding Probate, Bean Ford, Creditors, Disability, Estate Planning Attorneys, Family Peace, Financial Assets, Great Time, Health Care Power, Heirs, Hipaa, Medical Directives, Medical Emergency, Mind Knowing That, Nash, Peace Of Mind, Power Of Attorney, Protecting Your Assets, Revocable Living Trust
Trackback URL: https://www.50pluslife.com/2013/03/31/beyond-the-finances-of-estate-planning/trackback/