April 30, 2013
On the Go With Joe Hutter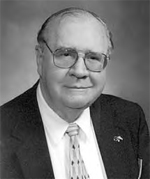 Seniors And Law
Enforcement Together (SALT)
By Joe Hutter
How many times have you gone to a business because of a coupon you received in the mail or in the local paper? Auto repairs are not services you should utilize because of a coupon, an advertisement or a web site stating they have a good deal for your car repairs. Word of mouth is probably the best kind of advertising. You could also check with the Better Business Bureau to be sure there are no complaints at the Consumer Protection Division. In Iowa, the telephone number is 1-888-777-4590. This is part of the Iowa Attorney General's Office. It is also good to see if the auto shop or mechanic is Automotive Service Excellence (ASE) certified. Iowa also has a Motor Service Trade Practice Act, which gives a consumer certain rights to help avoid paying higher than expected repair charges. One of the specifications of the Motor Service Trade Practice Act is that the consumer has a right to receive a written estimate for expected costs over $50. The repair shop is obligated to give you a written estimate. There are many other requirements of the Motor Service Trade Practice Act and you can find out more by calling the Iowa Attorney General's Office.
Our Seniors And Law enforcement Together (SALT) group is taking our next meeting to the Fountains in Bettendorf. The address is 3726 Thunder Ridge Road in Bettendorf, and the telephone number is (563) 332-5775. We have been invited to hold our May 22 meeting there. Yes, coffee and cookies will be provided, and members of the Scott County Sheriff's Office, Davenport Police Department, and Bettendorf Police Department will be there. A program will begin at 9:30 a.m. Sheri Voy, Program Director for the Fountains, has invited all seniors to attend the program and meeting afterwards. This is something new for SALT, and we will be happy to host a program at a senior facility in Scott County. If you would like a meeting at your senior facility, please contact Pam at the Scott County Sheriff's Office at (563) 326-8217 for scheduling. Our next SALT meeting will be held at CASI on June 26 at 9:30 a.m. All are welcome!
We'd like to meet every other month at various locations. SALT is open to anyone living in Iowa or Illinois. Bring a friend and meet the officers of the local police departments.
For more information contact Pam at (563) 326-8217. See you at the Fountains in Bettendorf on May 22!
Take care.
Tags: Auto Repairs, Auto Shop, Automotive Service Excellence, Bettendorf Police Department, Better Business Bureau, Car Repairs, Consumer Protection Division, County Sheriff, Davenport Police Department, Fountains, Hutter, Iowa Attorney General, Mail Local, Mechanic, Pam, Program Director, Repair Charges, Thunder Ridge, Trade Practice Act, Word Of Mouth
Trackback URL: https://www.50pluslife.com/2013/04/30/on-the-go-with-joe-hutter-43/trackback/