April 30, 2013
Safety First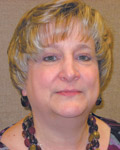 By Pam Haumann
New Parent Services Manager
Child Abuse Council
There are several safety rules to remember when children are in or around water.
Is there anything more fun for children than playing outdoors in the water during the summer? Whether you are a parent, grandparent, guardian, or other care provider for children, drowning is the leading cause of death among children, ages one to four.
If you are responsible for caring for your grandchildren, nieces, nephews, or are a "babysitter," there are several safety rules to remember when children are in or around water.
1) Don't consider children to be "drown-proof" because they have had swimming lessons.
2) Keep ladders, patio furniture and toys away from above-ground pools. Toddlers are very good at climbing!
3) Fence in your pool completely and install a self-closing, self-latching gate.
4) Use personal flotation devices for young children.
5) Don't be fooled by baby pools. Small children could drown in as little as two inches of water.
6) Make sure to empty and store all buckets out of children's reach. Five gallon buckets of water pose a threat to babies and toddlers who may topple into them while playing and be unable to free themselves.
7) Children should always wear life vests when swimming in lakes and rivers.
8) Teach children that it is unsafe to dive head-first into a lake or river, because it may be too shallow.
9) If you have a garden pond, install a rigid screen across the pond to create a secure cover.
10) Most important rule to remember: Do not leave children unattended in or near the water!
Whenever possible, appoint an adult who can swim to watch children while they are in a backyard pool. That adult should not read, talk on the phone, mow the lawn, leave the pool area to answer the door, or do any other distracting activity while watching the children. Most drownings occur during a brief lapse in supervision, when a caregiver becomes distracted or involved in another activity. Keep pool water clear and move floats and other toys when the pool is not in use. Cloudy water and items floating in the water may prevent a child from being seen.
Children are naturally curious and find water, fish and frogs irresistible. Plants that often surround garden ponds may make it difficult to see a submerged child. If possible, fence in the pond area and install a self-closing gate with a childproof lock.
Supervise… supervise… supervise children at all times when they are outside. Whether you, personally, have a backyard water attraction, it only takes a minute for a child to wander away and head straight for a neighbor's yard where there may be a garden pond or outdoor pool.
For more information about the Child Abuse Council's prevention and education programs, you can visit us at www.childabuseqc.org or contact me at pamh@childabuseqc.org.
Filed Under: Family, Health & Wellness
Tags: Babysitter, Backyard Pool, Buckets Of Water, Caregiver, Child Abuse Council, Five Gallon Buckets, Garden Pond, Ground Pools, Lakes And Rivers, Leading Cause Of Death, Life Vests, Nephews, Nieces, Patio Furniture, Personal Flotation Devices, Pool Area, Pool Water, Safety First, Safety Rules, Swimming Lessons
Trackback URL: https://www.50pluslife.com/2013/04/30/safety-first/trackback/