April 30, 2013
Special Enrollment Periods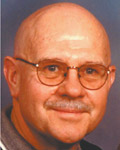 By Richard J. Schillig, CLU, ChFC, LUTCF
Independent Insurance and Financial Advisor
Anyone receiving Medicare services is called a Medicare Beneficiary. The Center for Medicare and Medicaid Services (CMS) is the federal regulatory agency for insurance companies, agencies, and sales people offering and servicing Medicare products. CMS sets the Initial Enrollment Period (IEP) for persons as they initially become eligible for Medicare – normally at age 65. After becoming initially enrolled in Medicare, beneficiaries have an Annual Enrollment Period each year to elect changes in their Medicare choice for the following year. There is considerable publicity surrounding the AEP – Oct. 15 to Dec. 7. Medicare beneficiaries satisfied with their Medicare Plans, do not need to take any action during the Annual Enrollment Period. Medicare Health Plans and Prescription Drug Plans will renew automatically. But, if a Medicare beneficiary wishes to change their Medicare choice, the AEP is the time to make that change, with the new choice becoming effective the following Jan. 1.
Special Enrollment Periods (SEP) are not as well known. Medicare beneficiaries may change their choice of Medicare Health plans and/or prescription drug plans if these events occur:
You move out of your plan's service area; You have Medicaid; You qualify for Extra Help; You live in an institution (like a nursing home or assisted living facility); You lose other creditable coverage (retiree insurance or prescription drug coverage); You experience death of spouse or divorce of spouse; You are receiving care for a chronic condition (diabetes, cardiac, respiratory).
Often times, Medicare beneficiaries are unaware of the options available with Special Enrollment Periods. We provided service to a family recently with aging parents admitted to an assisted living center. Due to their ages of 84 and 86, the monthly premium for Medicare supplement was considerable. Additional monthly premium for prescription drug plan is an added on-going expense. Admission to an institution qualifies for a Special Enrollment Period. This SEP provided an option for parents to select an Advantage Plan. The Plan selected offered a $0 monthly premium. This option generated considerable monthly savings and clearly benefited this couple. Special Enrollment periods are available in many situations and provide alternate options to consider in place of high premiums.
Each month, we continue to promote our community meeting for beneficiaries initially enrolling in Medicare. In addition, to the IEP (Initial Enrollment Period), remember SEP (Special Enrollment Periods) may also be available. Please call us anytime if we can be of service.
In addition our agency continues to offer "Alternatives" to the risks for our valued retirement assets. Risks, in addition to high costs of health care, include stock and mutual fund market volatility, and more recently increased income taxation may continue to reduce income. Our next "Discovering Alternatives" workshop is scheduled for the month of May. See our ad below.
Filed Under: Finance
Tags: Aging Parents, Annual Enrollment, Center For Medicare And Medicaid Services, Creditable Coverage, Enrollment Period, Enrollment Periods, Federal Regulatory Agency, Initial Enrollment, Medicare Beneficiaries, Medicare Beneficiary, Medicare Choice, Medicare Health Plans, Medicare Plans, Medicare Services, Medicare Supplement, New Choice, Prescription Drug Coverage, Prescription Drug Plans, Retiree Insurance, Schillig
Trackback URL: https://www.50pluslife.com/2013/04/30/special-enrollment-periods/trackback/