April 30, 2013
YOUR SOCIAL SECURITY Davenport, Iowa Office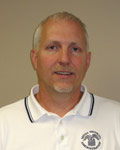 By Mark Owens
Social Security District Manager
Davenport, Iowa
SOCIAL SECURITY'S "TRIPLE CROWN" OF SOCIAL MEDIA
From the stables to the tracks, people across the United States are already talking about this year's Triple Crown. The three biggest thoroughbred horse races in the nation — the Kentucky Derby in Louisville, Kentucky; the Preakness Stakes in Baltimore, Maryland; and the Belmont Stakes in Elmont, New York — take place in the coming weeks. It has been 34 years since a horse has won all three and taken the U.S. Triple Crown.
Social Security has a horse in the race, so to speak. We offer our own "Triple Crown" of social media at www.socialsecurity.gov.
Facebook is a great place to stay in the know when it comes to useful information about Social Security. "Like" Social Security at www.facebook.com/socialsecurity.
Twitter is another place to get regular updates in short bursts. We promise to be brief as we keep you up to date in 140-characters or less. Select "Follow" at www.twitter.com/socialsecurity.
Prefer watching videos? We've got those too. The third part to our social media "Triple Crown" is our YouTube page, where you can find everything from informative webinars to short messages from Social Security. You can view fun public service announcements starring George Takei, Don Francisco, Chubby Checker, and the reunited cast of The Patty Duke Show. You can even watch Patty Duke apply online for retirement benefits in her pajamas! Join the fun and get some useful information at www.youtube.com/socialsecurityonline.
It's not easy to predict a Triple Crown winner. Affirmed was the name of the horse who won all three races in 1978. But, everyone can be a Social Security social media Triple Crown winner simply by visiting www.socialsecurity.gov and selecting the three icons in the upper right corner.
MOTHERS EVERYWHERE APPRECIATE EXTRA HELP
Think of all the times and ways that Mom has helped you over the years — when you were a child, and after you became an adult. With Mother's Day upon us, now is a good time to pay Mom back with a little Extra Help — with her Medicare prescription drug costs.
If your mother is covered by Medicare and has limited income and resources, she may be eligible for Extra Help — available through Social Security — to pay part of her monthly premiums, annual deductibles, and prescription co-payments. The Extra Help is estimated to be worth about $4,000 per year.
That means putting $4,000 in Mom's pocket without having to spend a dime!
To figure out whether your mother is eligible, Social Security needs to know her income and the value of her savings, investments and real estate (other than the home she lives in). To qualify for the Extra Help, she must be receiving Medicare and have:
• Income limited to $17,235 for an individual or $23,265 for a married couple living together. Even if her annual income is higher, she still may be able to get some help with monthly premiums, annual deductibles, and prescription co-payments. Some examples where income may be higher include if she and, if married, her spouse:
—Support other family members who live with them
—Have earnings from work
—Live in Alaska or Hawaii
• Resources limited to $13,300 for an individual or $26,580 for a married couple living together. Resources include such things as bank accounts, stocks, and bonds. We do not count her house or car as a resource.
Social Security has an easy-to-use online application that you can help complete for your mom. You can find it at www.socialsecurity.gov/prescriptionhelp. To apply by phone or have an application mailed to you, call Social Security at
1-800-772-1213 (TTY 1-800-325-0778) and ask for the Application for Help with Medicare Prescription Drug Plan Costs (SSA-1020), or go to the nearest Social Security office. Find the Social Security office nearest you by using our online office locator. You'll find it at the bottom of the "Popular Services" section at www.socialsecurity.gov.
To learn more about the Medicare prescription drug plans and special enrollment periods, visit www.medicare.gov or call 1-800-MEDICARE (1-800-633-4227; TTY 1-877-486-2048).
Mom has always been there to help you. She's sure to appreciate a little Extra Help this Mother's Day — especially if you can show her how to put $4,000 in her pocket without spending a dime! Keep in mind as Father's Day approaches, you can get the same "free gift" of Extra Help for Dad! Learn more by visiting www.socialsecurity.gov/prescriptionhelp.
Filed Under: Finance, Retirement
Tags: Belmont Stakes, Chubby Checker, Davenport Iowa, Don Francisco, Elmont New York, Facebook, George Takei, Iowa Office, Mark Owens, Patty Duke, Patty Duke Show, Preakness Stakes, Public Service Announcements, Retirement Benefits, Short Messages, Thoroughbred Horse, Thoroughbred Horse Races, Triple Crown Winner, Twitter, Www Socialsecurity Gov
Trackback URL: https://www.50pluslife.com/2013/04/30/your-social-security-davenport-iowa-office-23/trackback/