June 6, 2013
A Family Meeting Can Complete your Estate Planning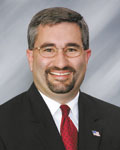 By Curt Ford
Nash Nash Bean & Ford
It takes a lot of thought and consideration to complete your well-designed estate plan. You've considered who should receive which assets, what charities you want to benefit, and who will be executor of your estate.
To help ensure that your plan proceeds smoothly following your death or incapacity, it's a great idea to also take the time to plan a family meeting to discuss your planning. While a family meeting may not meet everyone's needs, there are some great reasons to do so, including:
• Ensuring that everyone involved knows who will be in charge of what in the event you become incapacitated
• Notifying the people who you have appointed to important positions such as executor, guardian, or trustee
• Letting everyone know if you have created a living will or other similar document that will provide guidance in the event important medical decisions need to be made at some time
• Informing your loved ones where your estate planning documents will be kept
• Filling them in on your funeral and burial wishes
• Explaining any potentially controversial decisions you made in your plan.
It is not always necessary to explain your plan in detail; a basic explanation can provide loved ones with crucial guidance in the event you become incapacitated or die. No matter how good your estate plan is, it will not function properly if no one knows it exists. Even a small delay in locating your estate planning documents could result in costly problems, both in terms of family relationships and estate assets.
If you do decide to call a family meeting, you may wish to hold it at your estate planning attorney's office, so that any questions that arise can be answered.
Nash Nash Bean & Ford are members of the American Academy of Estate Planning Attorneys and the National Academy of Elder Law Attorneys. To receive a copy of our most recent newsletter "Your Estate Matters" or for a free consultation on Estate or Long Term Care Planning, call 800-644-5345, email info@nashbeanford.com or visit our website at www.nashbeanford.com, where you may also link to our blog and Facebook page.
The firm devotes its practice primarily in the areas of estate, business and tax planning and related areas of the law, as well as elder law and trust administration and probate. We offer guidance and advice to our clients in every area of estate planning. This column is designed for general information purposes only, and is not intended, nor should be construed or relied upon, as legal advice. Please consult your attorney if specific legal information is desired.
Tags: American Academy Of Estate Planning Attorneys, Bean Ford, Charities, Controversial Decisions, Costly Problems, Elder Law Attorneys, Ensuring That Everyone, Estate Assets, Estate Planning Attorneys, Executor, Family Meeting, Family Relationships, Free Consultation, Guidance, Incapacity, Living Will, Medical Decisions, Nash, National Academy Of Elder Law Attorneys, Trustee
Trackback URL: https://www.50pluslife.com/2013/06/06/a-family-meeting-can-complete-your-estate-planning/trackback/