June 6, 2013
YOUR SOCIAL SECURITY Rock Island, Illinois Office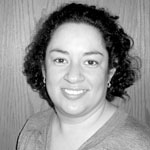 By Cristina Vital
Manager
Rock Island Social Security office

SOCIAL SECURITY BRINGS THE OFFICE OUTSIDE
Ah, the great outdoors. With sunny weather, green trees, blooming flowers, and fresh air, many have already flocked to the outdoors to spend as many hours as they can before autumn leads way to winter. Whether you prefer to spend your time hiking in the woods, tossing a ball in the back yard, gardening, or reading on the beach, it is refreshing to get in some outside time.
If you have Social Security business to tend to when you are not tending to your lawn, that is no reason to ditch the outdoors. You do not have to drive to and wait in an office — you can handle much of your Social Security business from your laptop, tablet, or smartphone, wherever you may be.
Let us say you are enjoying a camping trip — but brought your tablet along to stay connected. Your wife mentions she hasn't gotten her Social Security Statement this year, and you remind her that she can get it online after creating a my Social Security account available at www.socialsecurity.gov/myaccount. In a few moments, you both are reviewing your Statements together and dreaming about your future retirement years — with precision — as you gaze at the stars.
Or, perhaps you're at the baseball game with your uncle, your team just hit a home run, and after your cheering|subsides, he reminds you that you were supposed to look into a Social Security question for him. Simply pull out your smartphone and search our frequently asked questions at www.socialsecurity.gov/faq.
Imagine yourself vacationing on the beach. Fresh from a swim, you are sunbathing on a lounge chair with a cool lemonade, tableside. In addition, it hits you: this is where you want to be! You have your years in, so what are you waiting for? Just exchange your beach book for your tablet, and you can apply for retirement benefits from the very place you want to spend your retirement.
Whether you are at the beach, in the park, or enjoying the wilderness, as long as you have an Internet connection, you can do business with Social Security online. So, enjoy the great outdoors, even while taking care of business with Social Security. Let us bring the office to you wherever you are.
Learn more — and do more — at www.socialsecurity.gov.
Social Security Announces New Mobile Site for Smartphone Users
Agency Leverages Technology to Meet Customer Service Expectations
Carolyn W. Colvin, Acting Commissioner of Social Security, announced the agency is offering a new mobile optimized website, specifically aimed at smartphone users across the country. People visiting the agency's website, www.socialsecurity.gov, via smartphone (Android, Blackberry, iPhone, and Windows devices) will be redirected to the agency's new mobile-friendly site. Once there, visitors can access a mobile version of Social Security's Frequently Asked Questions, an interactive Social Security number (SSN) decision tree to help people identify documents needed for a new/replacement SSN card, and mobile publications which they can listen to in both English and Spanish right on their phone.
"We are committed to meeting the changing needs of the American people and the launch of our new mobile site helps reinforce our online presence and adaptability to advances in technology," Acting Commissioner Colvin said. "I encourage all smartphone users looking for Social Security information to take advantage of our new mobile site."
In addition, visitors to the new mobile site can learn how to create a personal my Social Security account to get an online Social Security Statement, learn more about Social Security's award-winning online services, and connect with Social Security on Facebook, Twitter, YouTube, and Pinterest. For people unable to complete their Social Security business online or over the telephone, the agency also unveiled a new mobile field office locator. The new mobile office locator has the capability to provide turn-by-turn directions to the nearest Social Security office based on information entered by the person.
Each year, more than 35 million Social Security web page views come via smartphones. For more information, please go to www.socialsecurity.gov.
TELL THEM WHY YOU'RE SMILING (SURPRISE…IT'S SOCIAL SECURITY!)
June 15 is Smile Power Day. Smack dab in the middle of the month — in the middle of the year, in fact — is a holiday dedicated to the power of smiling. Smiling has many benefits. It can actually make you feel better, relieve stress, and add years to your life. Smiles are contagious, and you can put other people at ease and make them feel happier. Most people can probably agree that there are a lot of good reasons to make yourself smile.
Here is something that will put a smile on your face. Open an online my Social Security account so you can do business with Social Security the easiest, fastest, and most convenient way.
For example, once you create your online account, you can use my Social Security to obtain a copy of your Social Security Statement to check your earnings record and see estimates of the retirement, disability, and survivor benefits you and your family may receive.
We expanded my Social Security so that if you get Social Security benefits, you now can use your account to view, save, and print a benefit verification letter, check your benefit payment information, and even change your address and your phone number as recorded in our records. You also can start or change your direct deposit information. So, whether you are currently getting Social Security benefits, or you are planning for that day in the future when you do, you can easily access all your important Social Security information by creating a my Social Security account. Just visit www.socialsecurity.gov/myaccount.
Open your online account today, and find out how we've put smiles on more than five million faces this year — and counting.
Filed Under: Finance
Tags: Back Yard, Baseball Game, Ditch, Few Moments, Fresh Air, Great Outdoors, Green Trees, Illinois Office, Lemonade, Lounge Chair, Myaccount, Retirement Benefits, Rock Island Illinois, Security Business, Security Question, Smartphone, Social Security, Social Security Office, Social Security Statement, Www Socialsecurity Gov
Trackback URL: https://www.50pluslife.com/2013/06/06/your-social-security-rock-island-illinois-office-25/trackback/