July 1, 2013
A "complaint" I thought I would never hear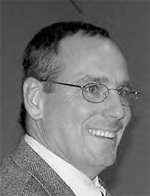 By Dan Dolan
Dan Dolan Homes
… But fortunately I have the solution
Just when you think you heard it all, you realize you didn't hear it all. Here's what I mean. At one of my "Meet the Builder" sessions in Davenport recently, I met a recent buyer of a Dan Dolan home. In fact, she and her husband moved into their new home just about two years ago, and she indicated that they "absolutely love" their new home and are so glad they downsized from their former large and high maintenance two-story home built in the 1950s. She doesn't miss the up-and-down of the stairs or of having to devote much of each Saturday in the warm weather having to work in the yard. She indicated that she and her husband are "rediscovering" so many of the local places and events they never had time for while living in the big old house.
That was all good, I thought, but not exactly. "Mr. Dolan," she went on, "I'm no longer getting enough exercise. I know it sounds a bit strange," she added, "and I really feel uncomfortable saying it, but I have to do something about it." I was absolutely amazed. But, I know what she means. Changes in lifestyle can bring accompanying unanticipated circumstances, and in this case, the lady felt she needed more exercise to maintain her well being. With the growth of the senior population, we read more and more how important it is for seniors (all of us, really) to get enough exercise to sleep well, preserve proper energy levels and stay all-around healthy. But what to do?
I'm not quite sure if it's by accident, coincidence or act of Divine Intervention, but anyone driving by our offices at 2660 E. 53rd Street in Davenport will now notice a new nearby fitness facility called Snap Fitness, offering 24/7 convenience of complete exercise and fitness services. But, it's more than that, a lot more. For instance, anyone stopping by at the right time is likely to see my 80-year-old mother-in-law discussing her fitness plan with one of our trainers, or actually operating one of the 40 "machines" or learning the proper way to lift weights, all designed to address those muscles she and her trainer have agreed need attention to enhance her well being. And that's the benefit of getting the exercise you need and want. You do it when you want – 24/7 – as often as you want and for as long as you want. There's no need to give up Saturdays or Wednesdays or Fridays if that's when the grandkids come by. You work at it when it's convenient for you. And, you do what you and your trainer have agreed is what your body needs to stay fit.
I know that the initial reaction to "workouts at a gym" can sometimes elicit big yawns, or worse yet nasty comments, but my 80-year-old mother-in-law (who is not a fitness addict) will assure you that she now feels a lot better as a result of her visits to our local Snap Fitness center. With the need and desire to stay healthy and mobile in order to enjoy life to the max, I urge you to help insure your wellbeing by staying fit. After all, we do want you to keep enjoying your Dan Dolan home for a long time to come. Drop by and see us.
Filed Under: Community, Health & Wellness
Tags: 1950s, 53rd, Circumstances, Coincidence, Convenience, Davenport, Divine Intervention, Dolan, Energy Levels, Fitness Facility, Fitness Services, High Maintenance, Mother In Law, Old Mother, Right Time, Seniors, Sessions, Snap Fitness, Stairs, Warm Weather
Trackback URL: https://www.50pluslife.com/2013/07/01/a-%e2%80%9ccomplaint%e2%80%9d-i-thought-i-would-never-hear/trackback/