July 1, 2013
Having Multiple Wills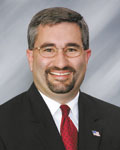 By Curt Ford
Nash Nash Bean & Ford
James and Linda created their first wills when their family was young, primarily naming guardians to care for their children and to make sure their financial assets would provide for their children.
Over the years, they updated the document to reflect changes in their family: births, marriages and divorces.
If you're like James and Linda, most likely the first Will you make will not be your last one. Your life circumstances change, and your Will needs to change with them. However, what happens if you have more than one Will at a time? Which one is the effective Will that a Probate Court will use to divide your estate? The answer is simple on the surface, but can get complicated.
By law, writing a new Will automatically revokes any old Wills. The court will use the last-dated Will that it has before it. However, if you left something out of the later Will that is accounted for in the old Will, the court might use the old Will for that property. It is also possible that your heirs might not find the new Will and think that an older Will is the last one you made. Sometimes, heirs fight over which Will to use, as they argue that a newer Will is fraudulent.
The best thing to do when you make a new Will is to make it clear that any old Wills are revoked. You can do this by destroying the old Wills. If you want to keep them for your records, write "Void" in big letters on the top of every page. That lets everyone know that you do not want the older Wills used. To ensure that your documents are in order, it is recommended to create each new will with the advice of an attorney experienced in estate planning matters.
Nash Nash Bean & Ford are members of the American Academy of Estate Planning Attorneys and the National Academy of Elder Law Attorneys. To receive a copy of our most recent newsletter "Your Estate Matters" or for a free consultation on Estate or Long Term Care Planning, call 800-644-5345, email info@nashbeanford.com or visit our website at www.nashbeanford.com, where you may also link to our blog and Facebook page.
The firm devotes its practice primarily in the areas of estate, business and tax planning and related areas of the law, as well as elder law and trust administration and probate. We offer guidance and advice to our clients in every area of estate planning.
This column is designed for general information pur-poses only, and is not intended, nor should be construed or relied upon, as legal advice. Please consult your attorney if specific legal information is desired.
Filed Under: Finance
Tags: American Academy Of Estate Planning Attorneys, Amp, Bean Ford, Births Marriages, Divorces, Elder Law Attorneys, Estate Planning Attorneys, Family Births, Financial Assets, Ford, Ford James, Free Consultation, Guardians, Heirs, Life Circumstances, Long Term Care, Nash, National Academy Of Elder Law Attorneys, Probate Court, Wills
Trackback URL: https://www.50pluslife.com/2013/07/01/having-multiple-wills/trackback/