July 1, 2013
July – Some Highlights of the Past 150 Years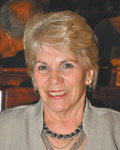 By Eloise Graham
1863 – The Battle of Gettysburg is fought in July 1863. * Boise, Idaho is founded (now capital of Idaho).
1873 – Prince Edward Island becomes the 7th Canadian province * Jesse James & James Younger gang's first train robbery (Adair Iowa).
1883 – Buffalo Bill Cody presents his first Wild West Show (North Platte, Nebraska) * The National League regulates stockings for the first time as Boston wore red, Buffalo; gray, Chicago; white, Cleveland; blue, Providence; light blue, Detroit; brown, Philadelphia; blue and white checks and New York; crimson and black.
1893 – The small town of Pomeroy, IA is nearly destroyed by a tornado; 71 people are killed and 200 injured. * Dundee, Scotland forms a Scottish Football club.* Japan develops the method to seed and grow cultured pearls.
1903 – The very first Tour de France bicycle race is won by Maurice Garin * The first Ford Model A is purchased by Dr. Ernst Plenning, a dentist in Chicago, for $850. * Giuseppe Sarto is elected Pope Pius X.
1913 – Wimbledon Mens Tennis: A F Wilding beats McLoughlin (86 63 10-8) * Death Valley, California hits 134 °F (~56.7 °C), which is the highest temperature recorded in the United States. * Carl Weilman (St. Louis Browns) strikes out six times in a 15 inning game.
1923 – First permanent radio network-AT&T (WEAF NY & WMAF Mass) * Jack Dempsey beats Tommy Gibbon in 15 for heavyweight boxing title * Harry Frazee, sells Red Sox to Ohio businessmen for $1M.
1933 – Work begins on Oakland Bay Bridge * First police radio system operated, Eastchester Township, NY * Congress passes first minimum wage law (33 cents per hour).
1943 – United States bombs railway yards in Rome in an attempt to break the will of the Italian people to resist * Marshal Henri-Philippe Petain, a World War I hero, becomes prime minister of the Vichy government of France.
1953 – US stops aid to Persia * NYC transit fare rises from 10 cents to 15 cents, first use of subway tokens * North Korea & UN sign armistice.
1963 – United States Postal Service introduces by the ZIP code* · American test pilot Joe Walker, flying the X-15, reaches an altitude of 65.8 miles making it a sub-orbital spaceflight by recognized international standards.
1973 – New York Mets fall 12? games back in last place of the National League Eastern Division. * A major fire destroys the entire 6th floor of the National Personnel Records Center of the National Archives in St. Louis, Missouri.
1983 – Calvin Smith of US becomes fastest man alive – 9.93 for 100m * Supreme Court rules retirement plans can't pay women less.
1993 – Pizza Hut blimp deflates & lands safely on W 56th street in NYC * Philadelphia Phillies beat SF Giants 7-6 in 20 innings * 122nd British Golf Open: Greg Norman shoots a 267 at Royal St George.
2003 – The United Communist Party of Armenia is formed. * In Mexico, the last 'old style' Volkswagen Beetle rolls off the assembly line.
Filed Under: Featured, History
Tags: Battle Of Gettysburg, Buffalo Bill Cody, Capital Of Idaho, Cultured Pearls, Death Valley California, Dundee Scotland, First Train Robbery, Giuseppe Sarto, Harry Frazee, Maurice Garin, Minimum Wage Law, North Platte Nebraska, Oakland Bay Bridge, Pope Pius X, St Louis Browns, Subway Tokens, Tour De France Bicycle Race, Vichy Government, Weaf, Wmaf
Trackback URL: https://www.50pluslife.com/2013/07/01/july-%e2%80%93-some-highlights-of-the-past-150-years/trackback/