July 1, 2013
On the Go With Joe Hutter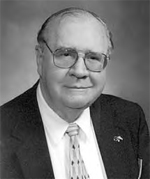 Seniors And Law
Enforcement Together (SALT)
By Joe Hutter
Yes, it is July. Only six months to go until 2014!
On May 22, we held our meeting and had a program at the Fountains in Bettendorf. Again, a big thank you goes out to Sherri Voy and the residents who attended the program. Officer Hank Jacobsen from the Davenport Police Department made residents aware of the pitfalls seniors sometimes experience with their computers.
We will not be having a meeting or program at a senior center in July. We will be meeting at CASI on July 24. All are invited!
Gloria Fisher and Senior Voice had a good program on May 9 at the Mississippi Valley Fairgrounds. The next senior event will be August 1 at the Mississippi Valley Fair. It is Senior Day, and seniors pay only a $5 gate fee. There will be free rides around the grounds provided by fair board members.
S.A.L.T. (Seniors And Law enforcement Together), 50+ Lifestyles magazine, R.S.V.P. (Retired Senior Volunteer Program) and many groups that provide information to seniors, any non-profit or for-profit companies can have free space in the "senior tent." There will be free entertainment on the grounds all day, and the displays/tables will be up until 3 p.m.
The local television stations recently provided information about scams in the Quad-Cities. A woman was going door to door selling magazines to send to our soldiers. After being welcomed into a person's home, the woman would ask to use the bathroom and stole items from the bathroom. Two men were selling vacuum sweepers for $4,000 door to door. A couple let the men into their home and signed a contract just to get the men to leave.Needless to say, the couple was scammed, because the older couple finally told their son about the contract 10 days later, which was three days too late to cancel the contract, per the door to door sales law of cancelling the purchase.
The telephone number that was in the May 50+ Lifestyles for "Do Not Call" was incorrect. The number was listed on the internet as "Do Not Call," but when the number was called it was actually an incorrect number. Sorry for the inconvenience.
On August 13, Senior Voice will have an event at the Fairgrounds.
The S.A.L.T. committee will be at the Fair on August 1. Come by our table and meet our members.
If you have any questions, call Pam at the Scott County Sheriff's Office at (563) 326-8217.
See you at the Fair. Take care.
Tags: August 1, Bettendorf, Board Members, Davenport Police Department, Fountains, Free Entertainment, Free Rides, Free Space, Hutter, Jacobsen, Lifestyles Magazine, Local Television Stations, Mississippi Valley Fair, Pitfalls, Profit Companies, Quad Cities, Scams, Seniors, Vacuum Sweepers, Volunteer Program
Trackback URL: https://www.50pluslife.com/2013/07/01/on-the-go-with-joe-hutter-45/trackback/