July 1, 2013
Putting an Emphasis on Family in the Summer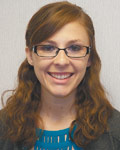 By Karly Zucker
Augustana College Student Intern
Child Abuse Council
Growing up, my favorite part of summer vacation was knowing I would be spending a lot of time with my parents. When my parents got home from work each day, my brother and I were always overjoyed. On weeknights, they let us help cook dinner. They had something planned for us every weekend. We would go to the pool, have picnics, visit the zoo, bake cookies, have movie nights…to name a few. We made memories, which we still share today. Not only did it keep us from watching television all day, we got to spend quality time with our parents, who showed they respected and supported us. It may be difficult fitting family-time in during the day when you have a full time job, but if the kids are cooped up all day, they may lose their enthusiasm to engage in family activities. By initiating family time each day, those bonds will grow stronger. There are a variety summer activities in which to engage. Here are some of the things my parents did with us.
Family Movie Night – After dinner, give the children a paper movie ticket that says "Free admission to the living room for a movie of your choice. Popcorn, snacks, and drinks will be provided. Bring your PJ's, a blanket, and your favorite stuffed animal." This is a good activity for children in which they can have the freedom to choose, while putting an emphasis on family time. This could be repeated, picking a different movie each time. If you have multiple children, letting them choose together promotes the sharing of ideas and hearing other opinions.
Free Admission – Search for free or reduced admission to area attractions. The museums, zoo, and sports teams may have free and reduced rates on various days of the week, along with family packages. You can find these deals by searching online or looking in the local newspapers and fliers. Get out of the house and let your children explore their community, while helping to retain knowledge they may have learned in school.
Backyard Day – Bring out the water games! Pick a warm sunny day and take your kids outside. Let them help you prepare a picnic lunch, choosing what to put in. For dinner, you may choose to grill out, or maybe take a break inside. Return when the sun is setting for a bonfire, letting them make s'mores, tell campfire stories, and sing. If a family member plays the guitar, have them bring it outside to play along. End the night by lighting up jars with fireflies. Don't forget the sunscreen and bug spray!
Come Together – Children sometimes have difficulties meeting and interacting with other children their age (I know I did). If you know people who have children around the same age as your own, schedule a play date. Go to a local park and have a picnic, letting the children interact together. As a parent, you can be there as support for your children. This relationship-building skill will carry on throughout their entire life.
Do Things that your Children Love – If they are athletes, play basketball. If they like crafting, make a blanket or other things to decorate their rooms. Play dress up, ask them questions, and build a fort. It is important for your children to know that you support what they love, and starting early is the best way to promote that. Take a day or two each week for your children to pick the activities. Not only is this fun for them, but you will learn more and more about your children every day.
The Child Abuse Council provides programs and services to children and families that focus on prevention, education and treatment. For more information visit us at www.childabuseqc.org.
Filed Under: Family
Tags: Child Abuse Council, Cook Dinner, Days Of The Week, Family Time, Fliers, Free Admission, Full Time Job, Living Room, Local Newspapers, Movie Ticket, Picnics, Pj, Quality Time, Snacks, Sports Teams, Student Intern, Stuffed Animal, Summer Vacation, Watching Television, Zucker
Trackback URL: https://www.50pluslife.com/2013/07/01/putting-an-emphasis-on-family-in-the-summer/trackback/