July 1, 2013
YOUR SOCIAL SECURITY Rock Island, Illinois Office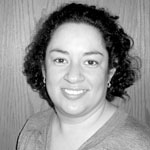 By Cristina Vital
Manager
Rock Island Social Security office
DECLARE YOUR INDEPENDENCE WITH MY SOCIAL SECURITY
Independence Day is a good time to declare your independence from heavy traffic, long lines, and visits to crowded offices by taking important matters into your own hands. When it comes to doing business with Social Security, you can! Anytime, anywhere, Social Security's website is waiting to let you take care of important matters yourself, independently, without the need to visit or call an office. All you need to do is visit www.socialsecurity.gov/myaccount to set up a my Social Security account, so you can do business with Social Security the easiest, fastest, and most convenient way.
We're only halfway through 2013, and already, more than six million people are registered for a my Social Security account. They use it to easily get information and service — without needing to visit an office or make a phone call. That's a great reason to set off some fireworks!
The things you can do using your account are as varied as the menu at a Fourth of July picnic! For example, you can use my Social Security to obtain a copy of your Social Security Statement, to check your earnings record and see estimates of the retirement, disability, and survivor benefits you and your family may be able to receive. If you are already receiving benefits, you can join the parade. We recently expanded my Social Security for those receiving benefits; now you can use your account to view, save, and print a benefit verification letter, check your benefit payment information, and even change your address and your phone number in our records. You also can start or change your direct deposit information. You can do this all from the comfort of your home.
Whether you are currently getting Social Security benefits, or you are planning for that day in the future when you do, you can easily access all your important Social Security information by creating a my Social Security account. Just visit www.socialsecurity.gov/myaccount.
Before you go to your Independence Day picnic and fireworks, declare your independence from traffic and lines by saving a trip to the office and going online to www.socialsecurity.gov. And happy Independence Day!
CELEBRATE THE RETIREMENT ESTIMATOR'S FIFTH ANNIVERSARY
Hard to believe, but it's been five years since Social Security's Retirement Estimator debuted. Within months of first becoming available, the online Estimator was praised as one of the best services on the Internet, and it has consistently retained its excellent rating every year.
Results from the American Customer Satisfaction Index show Social Security's online Retirement Estimator is consistently one of the highest-rated services on the web — even higher than the websites of many other public or private sector agencies and companies, including Netflix and Amazon.
Every year millions of people use the Retirement Estimator. You can too at www.socialsecurity.gov/estimator. Prefer to
do your business in Spanish? You can find it at www.segurosocial.gov/calculador, too.
The Retirement Estimator is a convenient, secure, and quick financial planning tool that lets workers calculate how much they might expect to receive in Social Security benefits when they retire. The attractive feature of this calculator is that it uses your earnings information on file at Social Security without displaying your personal information. So you get an instant, personalized estimate of your future retirement benefits. And, it's so easy to use.
The Estimator even gives you the opportunity to run different scenarios and "what if" situations. For example, you can change the date you expect to retire or change expected future earnings to create and compare different retirement options. This can help you as you plan ahead.
To use the Retirement Estimator, you must have enough Social Security credits to qualify for benefits and you cannot currently be receiving benefits.
Join the celebration! Experience the popular online service now by visiting Social Security's Retirement Estimator at www.socialsecurity.gov/estimator. Then, once you've sketched out your retirement plans, you'll know where to go when the time comes to apply for benefits: online at www.socialsecurity.gov.
Happy fifth anniversary, Retirement Estimator!
OFF TO THE PARK? SO IS SOCIAL SECURITY!
Now, in the heart of summertime, is time to think about spending some fun time with family and friends. So, it is fitting that July is both National Vacation Month and National Park and Recreation Month. Going on vacation doesn't mean you need to disconnect completely. In fact, our new mobile website makes it easy for you to get the Social Security information you need when you're on the go. As long as you have an Internet connection, you're connected to Social Security.
You might not take your laptop with you to a national park, but you'll probably have your phone. We recently released Social Security Mobile to allow for a smoother and more enjoyable online experience for people who want to access www.socialsecurity.gov using a smartphone. Most people who want to access Social Security by smartphone are interested in getting the information they need quickly and efficiently. To accommodate this "grab it on the go" frame of mind, we've designed a mobile site that is as easy on the eye as it is to navigate.
Social Security Mobile features 10 items of interest, easily accessible by touching the tiles on your smartphone's screen. These items include popular topics from our standard website, such as frequently asked questions, Social Security card and number, and publications. Will everything on our website be included in the mobile website? No. Instead, our mobile site is designed to bring you the content you're most likely to want on the go.
Keep in mind that this is not an app you have to download. The website is conveniently designed to run on your smartphone's browser. You don't have to download anything from an app store; just visit www.socialsecurity.gov on your smartphone, and you will automatically visit the mobile website. And if you decide you need to browse the full website, you can do that easily.
Visit our mobile website at www.socialsecurity.gov from your smartphone today.
Tags: Benefit Payment, Benefit Verification, Direct Deposit, Doing Business, Earnings Record, Fourth Of July, Heavy Traffic, Illinois Office, Independence Day, Phone Call, Rock Island Illinois, Social Security, Social Security Benefits, Social Security Information, Social Security Office, Social Security Statement, Survivor Benefits, Using Your Account, Verification Letter, Www Socialsecurity Gov
Trackback URL: https://www.50pluslife.com/2013/07/01/your-social-security-rock-island-illinois-office-26/trackback/