July 29, 2013
Life Changes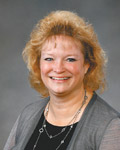 By Beth Martinez
GolderCare Solutions
Your Advocacy Connection – We Solve Long Term Care Problems

Life changes require us to look at our lives in a different way. Life changes may be difficult and stressful, such as
losing a job, moving to a different city, or dealing with the illness of a loved one. Personally, I have had an unexpected life change that involved a happy circumstance. Very recently, I married a wonderful man named Mike. After being on my own for 28 years, I am blessed with a husband and five terrific stepchildren. Many things changed the day we said "I do."
The advocacy and services provided by GolderCare has shed light on several aspects of our newly established life together that need our attention. After all, we are a couple in our 50s, who need to plan for our retirement and future. Additionally, we are firmly planted in the sandwich generation – between our parents and the children. As with most individuals in our age group, we are extremely busy, and it is a challenge to keep up while attending teenage and college ball games, homework, let alone keeping in touch with our older parents and relatives.
My biggest concern is the lack of time I now have to spend with my aging mom. She doesn't get out of the house much. There's no one for her to talk to at the house, and she's not as strong as she used to be. She tries to help all of her children, instead of letting her children step in and help her. What is a busy adult child of an aging parent to do?
For instance, recently my mom was hospitalized. I spent the time I could with her at the hospital, just as my siblings did. When a patient is under the stress of being in the hospital and going through multiple tests, their family feels overwhelmed. It's a challenge to know what questions to ask the doctors when you do have the opportunity to talk to them. With my mom, there were times when we needed a professional, knowledgeable care advocate to step in and provide advice on the questions we should ask the physician and hospital staff. I certainly don't have a medical background, and a care advocates' expertise enhanced the care my mom received, as well as increasing our family's knowledge of her situation.
As a family, we need to face the reality of the time when we will need to look at senior services for Mom. She may need help in the home, assisted living or nursing home care. How does an adult child who doesn't know the "in's and out's" of long term care determine the right long-term-care solution for their parent? An independent care advocate can provide recommendations on the level of care your loved one needs based on a comprehensive assessment of one's individual medical and care needs; and determine the best way for each individual to pay for the care they need by assessing one's financial situation.
I couldn't be happier with the change in my life in being married to Mike, but it doesn't eliminate the worry and anxiety I personally have in how to manage mom's aging issues. However, I have an advantage in knowing I can rely on advocates who have my loved one's best interests top of mind. Don't feel you need to go it alone when dealing with long term care problems. There are advocates available to help you find the best solutions for your loved one and help to lessen your stress and anxiety when managing your loved one's long term care issues.
Beth Martinez is a marketing and outreach professional who loves her job while currently working for GolderCare Solutions.
Filed Under: Family, Personal Growth
Tags: 28 Years, 50s, Adult Child, Advocate, Age Group, Ball Games, Circumstance, Different City, Homework, Lack Of Time, Life Changes, Losing A Job, Many Things, Mom, Relatives, Retirement, Sandwich Generation, Siblings, Stepchildren, Wonderful Man
Trackback URL: https://www.50pluslife.com/2013/07/29/life-changes/trackback/