July 29, 2013
Live in a $250,000 Dan Dolan home for about $800 a month?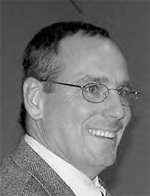 By Dan Dolan
Dan Dolan Homes
I have to admit that my phone has been "ringing off the hook." The calls relate to my recent Sunday ad in a number of area newspapers illustrating how seniors over the age of 62 can live in one of my new homes for about $800 a month in out-of-pocket costs. And what I don't even mention in the ad is the fact that if you buy one of my new homes in Davenport, you can receive a cash incentive of some $7,000, $8,000 or more shortly after you move in. With no need to repay it!
"It seems too good to be true," one lady told me recently at our model home in Stone Gate East. But after we had talked for a few minutes, she came to understand better why so many of my senior buyers are already taking advantage of this program. It lets you move in after a reasonable one-time mortgage down payment, with no further mortgage payments for as long as at least one member remains in the home. In fact, many of my home buyers are already enjoying that very program. And they love it.
I also had this discussion recently with a senior who has been living in a very attractive independent-living facility in the area at a cost in excess of $3,000 a month. "Mr. Dolan, I can't keep that up forever," he told me. He added that over a three year period, he had spent more than $100,000, and that his available resources were necessarily limited. He had seen the ad and asked me to explain the $800 monthly operating cost. I went on to indicate that amount typically covers monthly expenses in one of our villa-style homes for gas, electric, water, sewer, real estate taxes, insurance, snow removal and lawn maintenance. During our conversation, he went on to add that he thought that our homes "offered a lot more" than he has in his independent-living facility. He cited the two bedrooms and two baths (and laundry) all on the main floor that our homes offer. And the two-car garage that is just an eight foot level walk from the kitchen door. And the 1,400 sf. basement for storage, storm safety and optional future
living space. He mentioned the yard for his garden and pet; the no-step shower in the master bath and the 12-inch thick insulated concrete wall between homes. I simply had to congratulate him for being so aware of our senior housing benefits.
Some of you may know that I'm not always happy with the U.S. Congressional action that takes place in Washington D.C. But, I have to admit that when Congress made it possible in 2008 for seniors to buy a new home with a one-time down payment and no further mortgage payments ever, that they did the right thing. That was the Reverse Mortgage for Purchase Program that we have mentioned in some of our ads over the years. For a more detailed discussion of this program, visit one of our Dan Dolan Homes locations in Davenport, Bettendorf, Blue Grass or Clinton and discover for yourself how we can help you move into one of our new homes with a one-time down payment. And how you, too, can live there "forever" for about $800 a month.
Filed Under: Finance
Tags: Available Resources, Car Garage, Cash Incentive, Dolan, Electric Water, Foot Level, Home Buyers, Independent Living, Lawn Maintenance, Model Home, Monthly Expenses, Mortgage Payments, New Homes, One Lady, Real Estate Taxes, Snow Removal, Time Mortgage, True One, Villa Style, Water Sewer
Trackback URL: https://www.50pluslife.com/2013/07/29/live-in-a-250000-dan-dolan-home-for-about-800-a-month/trackback/