July 29, 2013
Simplify by "Rightsizing"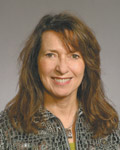 By Denise Wassenhove
Owner
Lean On Me
Calling in a pro can help keep emotions out of deciding what to do with all that "stuff."
Downsizing can be a tough process for anyone, but especially for seniors who find themselves with large homes no longer full of children. More and more are tackling the huge job of downsizing their living spaces. As seniors reach the time to downsize belongings, many have a hard time figuring out what to do with all of the "stuff" they've accumulated over the years. They may be thinking about moving into a smaller, more manageable home or making their current home more functional and safer.
Local professional organizer Denise Wassenhove, owner of Lean On Me, member of the National Association of Professional Organizers (NAPO®), the Chicago Chapter of Professional Organizers, the National Association of Senior Move Managers (NASMM®) and the Institute For Challenging Disorganization, specializes in organizing the 50+ age group's living spaces. "A major reason seniors have a hard time downsizing is they feel they are the 'keepers' of family heirlooms, and so they have a hard time getting rid of items which they don't really have room for anymore," said Wassenhove. She likes to use the term 'rightsizing' because it is a more positive view of where they are in their lives right now, what lifestyle they are moving towards and what fits in that lifestyle.
Wassenhove offers the following tips for seniors taking the plunge into a more simplified lifestyle:
• Start looking for other family members who would like to have heirloom pieces now, especially if they are not being used on a regular basis. There are many organizations that accept donations of valuable heirlooms in support of a worthy cause. Lean On Me can help seniors sort through household items to strategically figure out what will work in their new space. They also can help seniors identify which organizations to turn to that are best at finding new homes for family heirlooms. Donation, consignment and auction sites for household "stuff" are also options.
• We can help find movers specializing in making the transition easier for seniors. Lean On Me can help find the perfect "mover match" for a client, and can help pare down items before the move, making the process easier at moving time. Lean On Me will also do some light packing of your belongings for a move and un-pack-put-away in your new home.
• Sometimes seniors don't realize that everyday activities and household chores can be made easier just by adjusting the setup in their homes. Lean On Me is a great resource to help identify easy ways seniors can simplify to improve their overall quality of life. We offer organizing solutions that best fit the client and their situation. "We are not trying to tell them what stays and what goes, but we ask the tough questions to help them decide for themselves." Lean On Me applies coaching skills to guide the client. "In coaching, we are teaching clients how to do a better job of thinking for and of themselves."
Wassenhove says, "Sometimes just getting started is the hardest part, and having a professional with an outside point of view to assist is the perfect way to move forward."
Call Lean On Me, located in Moline, Illinois for a free one hour assessment at (309) 721-4519. Visit our website at www.leanonme-organizingwithheart.com. We are always compassionate, confidential and non-judgmental.
Denise Wassenhove is the owner of Lean on Me. She can be reached at (309) 721-4519 or on the website at www.leanonme-organizingwithheart.com.
Filed Under: News
Tags: Age Group, Association Of Professional Organizers, Belongings, Chicago Chapter, Disorganization, Downsizing, Family Heirlooms, Hard Time, Heirloom Pieces, Household Items, Lean On Me, Living Spaces, Nasmm, National Association Of Professional Organizers, New Homes, Professional Organizer, Reason Seniors, Rightsizing, Taking The Plunge, Worthy Cause
Trackback URL: https://www.50pluslife.com/2013/07/29/simplify-by-rightsizing/trackback/