July 29, 2013
YOUR SOCIAL SECURITY Rock Island, Illinois Office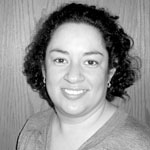 By Cristina Vital
Manager
Rock Island Social Security office
ALLOW SOCIAL SECURITY'S LIGHTHOUSE TO GUIDE YOU INTO A SMOOTH RETIREMENT

August 7 is National Lighthouse Day. The day honors and commemorates lighthouses, which for centuries have served as beacons of light to guide ships safely through dark and uncertain waters. August 21 is National Senior Citizen Day, which recognizes the contributions senior citizens make in communities across the nation. Social Security offers a bright beacon of light for seniors and younger captains who navigate the waters of retirement planning. In fact, we have a few lighthouses that can illuminate the way to a happy retirement.
Lighthouse One: The Retirement Estimator is an easy way to get an instant, personalized estimate of your future Social Security
benefits. Just enter some basic information and the Estimator will use information on your Social Security record, along with what you input, to give you a benefit estimate on the spot. You also can experiment with different scenarios, such as changing your future earnings and retirement date. Check it out in English at www.socialsecurity.gov/estimator or in Spanish at www.segurosocial.gov/calculador.
Lighthouse Two: my Social Security is an online account that allows you quick access to your personal Social Security information. During your working years, once you create your online account, you can use my Social Security to view your Social Security Statement to check your earnings record and see estimates of the future retirement, disability, and survivor benefits you and your family may receive. If you already receive Social Security benefits, you can sign into your account to view, save, and print your benefit verification letter, check your benefit payment information, and when necessary, change your address and phone number in our records. You also can start or change your direct deposit information. Check it out at www.socialsecurity.gov/myaccount.
Lighthouse Three: The online Benefit Application is the most convenient way to apply for Social Security retirement and spouse's benefits. You can apply from the comfort of your home — it is fast, easy, and secure. It is so easy, in fact, it can take you as little as 15 minutes to apply online. In most cases, once your application is submitted electronically, you are done. There are no forms to sign and usually no documentation is required. Social Security will process your application and contact you if any further information is needed. Join the millions that have already applied online. Try it out when you are ready to retire or just want to learn more at www.socialsecurity.gov/pgm/retirement.htm.
You will find a host of other lighthouses at www.socialsecurity.gov to ensure your retirement plans do not go off course. For example, we offer an online library of topical publications you can read or listen to, and hundreds of frequently asked questions.
Whether you are a new captain learning how to navigate the waters of financial planning, or a salty seadog ready for retirement, Social Security's online lighthouses are here to make sure you do not crash on the jagged sea rocks of procrastination or shallow straights of poor planning. The beacon is guiding you to www.socialsecurity.gov.
IN THE AFTERMATH OF DISASTER, SOCIAL SECURITY CAN HELP

For some, recent years have been made difficult by natural disasters. Fatal tornadoes in Oklahoma. Massive wildfires and strong earthquakes in Colorado and California. Landslides in Washington. Flooding in Texas, North Carolina and Florida. Hail storms in Tennessee. Hurricane Sandy along the Eastern seaboard. Now, we brace ourselves for yet another hurricane season.
In addition to the catastrophes caused by Mother Nature, there are man-made tragedies, such as the theater shooting in Aurora, Colorado that killed 12 and injured 58; the Sandy Hook Elementary School massacre in Newtown, Connecticut, which left 26 children and staff members dead; and the Boston Marathon explosions, killing three and injuring more than 260.
When disasters strike, despite the immediate response by so many well-intentioned people and organizations, it is often hard to know where to turn. However, when it comes to the need for disability and survivors benefits, Social Security is always here to serve those who require our services.
Dependent survivors of wage earners, such as spouses, minor children, and in some cases parents or grandchildren, may be eligible for survivor benefits when the family's provider dies. The sad fact is that about one in eight of today's 20-year-old workers will die before reaching age 67. The good news is about 96 percent of people age 20 to 49 who work has survivor's insurance protection if they die and leave behind young children and surviving spouses.
Social Security is here to help people inflicted with disabling conditions as well. In fact, disabled workers account for about 19 percent of all Social Security benefits paid. One in four of today's 20-year-old workers will become disabled before reaching age 67.
Our emergency services reach more than the limited numbers of people who die or become disabled as a result of a tragedy. For example, if you are still receiving a paper check and the delivery of mail is interrupted due to severe weather, in many cases, any Social Security office can issue an immediate replacement payment. To avoid this situation, however, switch to electronic payments as required by law. Even if your mailbox — or home – is destroyed due to an emergency, or you are evacuated or displaced, your payment will always arrive on time every time if you receive it electronically.
Sometimes, emergencies cause Social Security offices to close. If you want to check whether your local office is open, the best place to go is to Social Security's Office Closings and Emergency Information page at www.socialsecurity.gov/emergency. This site is a great place to visit before you try to go to an office, especially when severe weather is affecting your area.
The emergency page also offers valuable FEMA advice that can help you prepare for or cope with emergencies.
While we all hope and pray to avoid disasters, unfortunately, they are bound to occur. The best we can do is to be as prepared as possible to deal with them if they happen. In addition, know that Social Security will be here for you when you need it.
Be prepared. Visit www.socialsecurity.gov/emergency.
Filed Under: Finance, Retirement
Tags: Beacons Of Light, Benefit Estimate, Benefit Payment, Benefit Verification, Bright Beacon, Calculador, Earnings Record, Illinois Office, Retirement Planning, Rock Island Illinois, Segurosocial, Senior Citizen, Social Security Benefits, Social Security Information, Social Security Office, Social Security Record, Social Security Statement, Survivor Benefits, Verification Letter, Www Socialsecurity Gov
Trackback URL: https://www.50pluslife.com/2013/07/29/your-social-security-rock-island-illinois-office-27/trackback/