August 27, 2013
Teaching: The Noblest of all Professions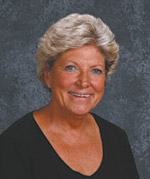 By Mary Schricker Gemberling
"In its highest level, the purpose of teaching is not to teach – it is to inspire the desire for learning. Once a student's mind is set on fire, it will find a way to provide its own fuel." – Sydney J. Harris
Each year about mid-August, I get this fleeting reminder that for many, summer is about over. As students and teachers head back to the classroom, my thoughts turn to the challenges they face. It has been thirteen years since I retired from teaching and more than a decade since my own two sons graduated, and yet I can still relate with a bit of trepidation to that first day of school. Short of a few isolated recollections of volatile teens, I have fond memories about my days as an educator and know that for the most part I impacted the lives of my students in a positive way. I do feel, without a doubt, teaching is one of the noblest of all professions.
Having had a variety of other jobs and careers over my lifetime, I know that teaching was the most difficult, exhausting, frustrating, and challenging of them all. A teacher must keep thirty to forty children or young adults (who they barely know) contained, entertained, and engaged in a topic that is probably not high on their student's list of priorities. They come from varying ethnic and socioeconomic backgrounds. Some have had breakfast, and some do not know where their next meal is coming from. Some hail from an environment of mutual respect with two parents, and some have but one parent they barely see. Several have large extended families to turn to for support, and a few have been in our country a short time and barely speak the language. There are the haves and have nots; the polite and the belligerent; the ambitious and the lazy; the extroverts and the introverts! In short, each young person brings into that classroom unique experiences and circumstances that set them apart and influence how they react to the rules and information with which they are presented. And the teacher needs to be able to respond in a positive and constructive way to any and all of those situations, often with little warning.
There has been much negativism about our education system in recent years. Stories of threats to school safety, low achievement in urban schools, and rampant bullying have permeated the headlines and spawned new programs across the country. One such effort was the controversial "No Child left behind" legislation passed in 2001. Making the assumption that all students could learn the same way, at the same rate, regardless of gender, ethnicity, environment, attitude and IQ, the focus of education was shifted from the individual needs of a student to the needs of the masses, and test scores became the primary measure of our schools' successes and failures. The focus was on the basics, and over seventy percent of schools reduced instruction time in history, arts, language and music. The jury is still out on the overall impact of the "No Child left behind" initiative. Regardless of the outcome, there will continue to be new initiatives, changes in curriculums, economic challenges, and threats to our safety. But amid the controversy and disruptions, the teachers in classrooms across our country are once again challenged to inspire in each and every one of their students a desire for lifelong learning and a passion for knowledge, understanding and innovation.
"There is no other job more important than education. It is the foundation of our democracy."………George Lucas.
Mary, a former educator and Seniors Real Estate Specialist, is the author of two books, The West End Kid and Labor of Love; My Personal Journey through the World of Caregiving (available on www.Amazon.com).
Filed Under: Community
Tags: Educator, Extroverts, First Day Of School, Fond Memories, Gemberling, Hail, Haves And Have Nots, Introverts, Mutual Respect, Priorities, Professions, Recollections, Reminder, Short Time, Socioeconomic Backgrounds, Sydney J Harris, Thirteen Years, Trepidation, Young Adults, Young Person
Trackback URL: https://www.50pluslife.com/2013/08/27/teaching-the-noblest-of-all-professions/trackback/