August 27, 2013
Your Advocacy Connection – Assisted Living: When is the Right Time?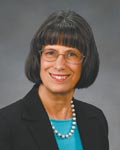 By Deb Toal
GolderCare Solutions
When is the right time to move? Isn't this a lifelong question? When I was 16 years old and knew everything, I dreamed of the independence of having my own place. I was ready to move! When the day actually came a few years later, and I moved into my first apartment, I found I actually missed Mom and Dad's routines and rules, and siblings who alternated between being my best friend and worst enemy.
There have been many moves in the years since. The "perfect apartment" for a young couple seemed crowded when baby made three. The great place for an infant didn't quite fit as that baby became a toddler, making a yard on a quiet street a better choice. Now, I see a time in the future when that big yard and house that was just right for empty nesters will be more than we want or are able to maintain.
Time and again, our life circumstances demand a change of address. Even though we often look forward to it, no matter how anticipated and joyful, with each move there are feelings of sadness when leaving the comfort of familiarity. The decision to move is rarely black and white or easy at any stage of life. This is true whether we are considering moving for our self or for a loved one.
With illness or advancing age, there often comes a point when keeping up a house or apartment seems like a full time job. There are the chores of housekeeping, cooking, shopping, laundry, bill paying and home maintenance. Even when a couple shares the household work load, as time goes by, the day to day chores may become overtaxing. Occasionally, hiring a cleaning lady or someone to mow in the summer and scoop the snow in the winter is the price of staying put. This solution often makes the most sense when only a little assistance is needed. However as time goes by and people age, often more support is needed. For most people there comes a time when paying for individual services or lining up family help becomes too daunting or financially unfeasible.
Chronic health issues, such as heart disease, emphysema, or arthritis, impact strength, mobility and activities and bring an additional layer of challenge to everyday living. Frequently, it is not until this point that assisted living or supported living options are considered.
A few years ago, I worked with a lady who was finding it more and more difficult to keep her house clean and tidy. When I visited, I noticed she had take-out boxes from the grocery deli lining her counter. She confided to me that she had never cared to cook or clean. Her laundry was in the basement. I worried about her going up and down the stairs with her painful arthritic knees. At the same time, she was cutting back on her driving, keeping closer to home and not venturing out unless it was absolutely necessary. She missed her card games with her friends, and her beloved trips to the library became less frequent. She was also skipping appointments with her heart doctor.
She had friends who had moved to an assisted living facility, and she mentioned thinking about doing the same. We made an appointment to tour the facility and talk to the staff. The tour of the facility included a tour of the general building and apartment choices. We were shown the fitness and activity centers and, what became her favorite, the gathering center with card tables, where she spent many late nights playing cards. The staff also shared with us the current calendar of organized events offered for residents. The tour was concluded with lunch in their dining room. (An important consideration, because we all want food that is prepared to our taste!)
Rather quickly, she made the decision that it was time to move. Although it was sad to leave the house she and her husband had lived in for decades, she decided that it would be nice to do more of the things she enjoyed, while leaving the cooking and cleaning to someone else!
The Assisted Living Federation of America defines assisted living as a long-term care option that combines housing, support services and health care, as needed. Unlike independent living in a senior housing community, assisted living facilities typically provide assistance with activities such as meals, medication management, bathing, dressing or transportation. It also offers the security of knowing there is staff in the building 24 hours a day should an emergency arise. Residents may not need all of these services, but it is a comfort to know they are available.
We are lucky here in the Quad Cities are to have many fine assisted living facilities. Each has its own individual personality and strengths. An independent advocate can help guide you to the facility options that best match your needs and desires.
When is the right time to move to assisted living? There is no crystal ball answer. Every person is different. Consider the upkeep demands of your home, your health and mobility, your social needs and your safety concerns. At GolderCare Solutions it has been my pleasure to guide our clients and their families to the housing and care choices that best meet their wishes and their care needs.
Deb Toal is a Care Advocate at GolderCare Solutions Unlimited. She is an RN with Certifications in Geriatrics and in Dementia Assessment Care & Management. Deb loves the fact that at GolderCare, the Solutions truly are Unlimited.
Filed Under: Community, Finance, Health & Wellness
Tags: Assisted Living, Change Of Address, Chores, Cleaning Lady, Couple Shares, Empty Nesters, Familiarity, Full Time Job, Home Maintenance, Household Work, Housekeeping, Individual Services, Life Circumstances, Mom And Dad, Quiet Street, Right Time, Stage Of Life, Toal, Worst Enemy, Young Couple
Trackback URL: https://www.50pluslife.com/2013/08/27/your-advocacy-connection-assisted-living-when-is-the-right-time/trackback/