October 1, 2013
By acting before October 31, we may be able to put some $18,000 in your pocket. Not a bad day's work!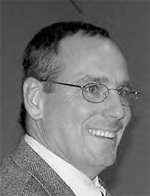 By Dan Dolan
Dan Dolan Homes
Two ladies in their 70s, who now live in the greater DeWitt area, dropped by our Stone Gate East development in East Davenport a couple weeks ago. They reminded me that we had met some six or seven years ago, "when these homes sold in the $200,000 range," one lady said. She noted that the list price on the model home she was standing in was $320,900. When we met years earlier, these two sisters were "just looking," but now the search has shifted into higher gear because they now want to relocate closer to relatives. They really like the greater DeWitt area, but East Davenport would be more convenient and the proximity to the new Davenport library, the two local hospitals, shopping and restaurants is very appealing. I reminded them of my favorite saying: "The best time to buy a new home was last year; the next best time is today."
On a more serious note, I went on to explain a number of things. The home that they were visiting today is larger than the one they saw a few years back. This one is 1520 sf. plus a 3-season room not included in that total. Additionally, this one has a finished basement with a third bedroom, third bath, big family room and tons of storage. Given the current preference for selected upgrades, this home has cherry cabinets, a kitchen pantry unit with pullout shelves, hardwood floors, granite countertops, painted trim and the aforementioned 3-season room. "Perhaps," one of the ladies said, "this is larger and nicer than the home we remember of some six years ago." I had to agree.
I did want my visitors to know, however, that we can still build the home that they remembered, and that today's list price would be about $220,000. Moreover, current prices for all our homes will only hold until October 31, 2013 when all our home prices will increase by 2 ? percent, or a little over $8,000 on the home they were in. We hate to do it. We waited as long as we could to do it. We put it off until the end of the prime selling season, but we simply had to take price action. Permitting costs, insulation materials, labor, financing costs, transportation and a host of incidental costs have aggregated to force us to take this action. We wish we could avoid it, but we simply cannot without sacrificing the quality and performance of our Dan Dolan Homes product and performance. One vendor showed us how we could "cut corners" by switching to substitute products (read lower quality), and that's something we'll never do. Our reputation for overall top quality, once earned, is too valuable to jeopardize. I simply will not go there.
What to do? I have been encouraging all our potential buyers to commit before October 31, and we will hold to
current pricing until completion of their new home, which could be up to six months hence. Moreover, by acting by October 31, buyers will still qualify for the City of Davenport's Davenport Now tax rebate, which terminates in mid 2014. On our $320,900 model home, that's about $10,000. That combination of the saved price increase and the Davenport Now tax rebate puts some $18,000 in your savings account. Not a bad day's work!
We encourage all our potential buyers to drop by their preferred Dan Dolan Homes location in Davenport, Bettendorf, Blue Grass, Muscatine, Clinton or Iowa City and visit with the host Realtors on site. They will describe the available home sites and help you take advantage of the most favorable cost options for your preferred future home. Do it today.
Filed Under: Finance
Trackback URL: https://www.50pluslife.com/2013/10/01/by-acting-before-october-31-we-may-be-able-to-put-some-18000-in-your-pocket-not-a-bad-day%e2%80%99s-work/trackback/