October 1, 2013
Iowa Hawkeye Football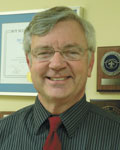 By Bob Morrison and Mary Huebbe
Marketing & Development Director Ridgecrest Village
Studies show the more active a senior is, the healthier and happy he or she becomes. Aging adults, when out and about, are increasing their opportunity for exercise and social interaction, while decreasing their risk for developing symptoms of depression. Self-esteem does not come from teachers, government agencies, welfare, or being told what to do; it comes from little confidence-boosters or small
successes that add up to a healthy confidence in one's self.
Enjoying life with other like-minded people helps you look forward to a better life. Visiting the zoo, an art museum, dinner theater, musical, orchestra, or other local attraction will get you out of the normal routine and open up more opportunities. Try different restaurants including a trip to the Amana Colonies. Interaction with others not only helps your physical self, but it also gives mental piece of mind.
Several Ridgecrest Village residents and friends signed up for the second annual bus ride to an Iowa Hawkeye football game this month. Iowa took on Western Michigan in the third game of the pre-season. The bus left at 9:15 a.m. for the 11 a.m. kickoff. The weather was perfect with the sun shining, and it warmed up to 72 degrees. Over 70 thousand fans were there to see a huge victory; 59 to 3 was the final score.
What a great day for visiting Kinnick Football Stadium in person. The two new replay screens on the North end zone were large, and the quality was like a flat screen TV. Both offense and defense played above expectation. The return kicker actually ran two receptions in for touch downs. This had been accomplished only two times before in all of Big Ten history. Not only that, but the two were rare consecutive back to back kickoffs. What an experience to see first-hand for
ourselves.
During the bus ride, we enjoyed tailgating with Hawkeye signs and pompoms, Subway sandwiches, cookies, pop, and cold water. More partying took place on the bus ride home with a great Hawkeye victory about which to cheer and tell stories.
Other trips included eighteen residents attending the Quad-City Times Expo on Thursday, September 19. Several participated in the Fashion Show, working the Ridgecrest Booth, and playing bingo for prizes including ice cream and a drawing for a free Guardian trip with Honor Flight of the Quad-Cities.
What's next? Later this winter they plan on another bus trip out of town; the fourth annual Iowa Basketball Game at Carver Arena. With the many activities available, our seniors are very much alive. It is in your best interest to make take advantage of more activity and socialization; it can change your life for the better!