October 1, 2013
Popcorn Popping – Roller Skating – Stamp Collecting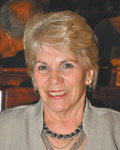 By Eloise Graham
What do popcorn popping, roller-skating and stamp collecting have in common? October is the National Month for these three. But these are only three of a long list of serious, whimsical, practical and humorous topics for October National Month Day. Here is the list: Arts & Humanities, Adopt a Shelter Dog, American Pharmacist, Apple Jack, Awareness, Arts and Crafts, Auto Battery Safety, Breast Cancer Awareness, Book Fairs, Cookie, Clergy Appreciation, Computer Learning, Cyber Security Awareness, Caramel, Country Music, Car Care, Chili, Diabetes, Desserts, Domestic Violence Awareness, Eat Country Ham, Family History, Fair Trade, German American Heritage, Hispanic Heritage, International Drum, Italian American Heritage, LGBT History, Lupus Awareness, Popcorn Popping, Pork, Pizza, Pretzels, Polish American Heritage, Roller Skating, Sarcastic, Seafood, Stamp Collecting, Spinach Lovers, Vegetarian, World Blindness Awareness, and Wishbones for Pets. So there is plenty to celebrate this month!
If you are a major professional sports couch potato, you have a lot to cheer about this month. The four major sports leagues: Major League Baseball, National League Football, National Basketball Association and the National Hockey League all play in the month of October. Game on!!!
More American Presidents were born in the month of October than any other month. They were John Adams, Rutherford B. Hayes, Chester Arthur, Theodore Roosevelt, Dwight Eisenhower and Jimmy Carter.
Here are a few things that happened during the month of October:
October 1, 1896 Free rural delivery of mail began in
the United States
October 1, 1908 The first "Model T" Ford was put on
the market
October 4, 1957 The Soviet Union launched it's first
artificial satellite, Sputnik
October 7, 1816 The first double-decked steamboat, the
Washington, arrived at New Orleans
October 8, 1871 The great fire of Chicago began, and
burned for about 30 hours
October 10, 1845 The U.S. Naval Academy opened at
Annapolis, Md.
October 12, 1492 Columbus landed in America
October 18, 1867 The United States flag was formally
raised over Alaska
October 21, 1797 The U.S.S. Constitution, better known as
Old Ironsides, launched
October 24, 1861 The first transcontinental telegram
was sent
Filed Under: History
Trackback URL: https://www.50pluslife.com/2013/10/01/popcorn-popping-roller-skating-stamp-collecting/trackback/