October 1, 2013
Spirited Fun for Everyone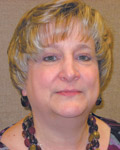 By Pam Haumann
New Parent Services Manager
Child Abuse Council
Halloween for many is just another day, but for many adults and children it is a Holiday to be celebrated by dressing up in funny, scary or otherwise fun costumes and masks and going door to door asking for sweet treats. But, with the fun and excitement this day brings to children, it can be a cause for concern for parents, grandparents, and other adults responsible for the safety and protection of our littlest
citizens.
Children have been warned about talking to strangers and accepting gifts from strangers, but on Halloween we tend to ignore those safety rules. We allow our children to talk to people they do not know, ask them for candy…"trick or treat," and be on their merry way to the next house. Certainly, we want to protect our children and keep them safe, but we don't want to be overprotective, smother them, and keep them from experiencing the simple joys of childhood.
If you are considering traditional trick-or-treating with your children or grandchildren, here are some safety tips to follow:
• Swords, knives, and similar costume accessories should be short, soft, and flexible.
• Fasten reflective tape to costumes and bags to help drivers see you.
• Examine all treats for choking hazards and tampering before eating them.
• Take a flashlight with you to help you see and others to see you.
• Always test make-up in a small area first. Remove it before bedtime to prevent possible skin and eye irritation.
• Lower your risk for serious eye injury by not wearing decorative contact lenses.
• Wear well-fitting masks, costumes, and shoes to avoid blocked vision, trips and falls.
• Be sure to wear flame-resistant costumes.
• Walk on sidewalks whenever possible, or on the edge of the road facing traffic to stay safe.
Are you looking for a fun, yet safe, trick-or-treating alternative? "Boo at the Zoo" is a controlled and safe alternative for young and old alike. The two-day event takes place at Niabi Zoo in Coal Valley, Illinois, the weekend before Halloween from 10 a.m. to 3 p.m. each day. This year's dates are Saturday, October 26 and Sunday, October 27. Admission costs are $6 for adults, $5.50 for seniors (62+), $5 for children ages 3-17, and children younger than 3 are free.
Many not-for-profit organizations from our Quad-Cities community set up booths throughout the Zoo and provide treats to the children who come trick-or-treating. Adults reap the benefits of also learning about the programs and services those organizations have to offer throughout our community.
For those of you who may be unfamiliar with Niabi Zoo, it is a 40 acre wildlife preserve located approximately 15 minutes from the metropolitan downtown area of Moline. Heading east from the Quad Cities Airport on Route 6, you will see the sign for Niabi Zoo, take a right turn on Niabi Zoo Road and follow the winding road up the hill to the parking lot. If you are using a GPS device, the address is 13010 Niabi Zoo Road, Coal Valley, Illinois 61240.
For more information about the Child Abuse Council's prevention, education and treatment programs, you can visit us at www.childabuseqc.org or contact me at pamh@childabuseqc.org.
Filed Under: Family
Trackback URL: https://www.50pluslife.com/2013/10/01/spirited-fun-for-everyone/trackback/