October 1, 2013
The Marketplace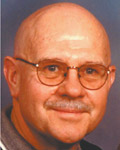 By Richard J. Schillig, CLU, ChFC, LUTCF
Independent Insurance and Financial Advisor
This is the name "The Marketplace" given to the state insurance exchanges mandated by the Health Care Reform Act passed into law in 2010. Provisions of the Affordable Care law require states to establish Insurance Exchanges. Exchanges in both Iowa and Illinois will be up and running October 1. Access to the Exchanges, now called The Marketplace, is available from the website www.healthcare.gov or by calling 800-318-2596.
Think of The Marketplace as a shopping mall for health insurance. Individuals and small employers are the shoppers. The health insurance companies that participate in the exchange are the stores. And the various health insurance plans they offer are the products available for purchase at the mall. Now take this one step further and translate it into an online shopping experience.
When you access the on-line Marketplace, the first question asked is the state of your residence. From there, The
Marketplace provides tools for a shopper to:
• compare health insurance plans online, select a plan, apply for subsidies intended to make health insurance more affordable, and receive verification of enrollment in a plan.
Subsidies are a huge part of The Marketplace. Health Care Reform promised to make major medical insurance more affordable…. consequently the name 'Affordable Care Act.' For clarification, major medical insurance will NOT create lower premium. On the contrary, major medical insurance costs will probably increase. AND that increase is going to be substantial. However, new to major medical insurance are the 'subsidies' which may actually help make the cost of major medical insurance affordable. In order to determine eligibility and qualification for a subsidy, access to The Marketplace is critical. Remember you can access The Marketplace on-line at www.healthcare.gov. Please call our office for assistance.
Additional goals of The Marketplace are to make it easy for consumers to:
• understand plan similarities and differences,
• understand cost and quality differences, and
• make informed choices in selecting their insurance, based on their needs and budget and determine eligibility for subsidies
Starting October 1, 2013, consumers will be able to choose health plan options through The Marketplace. But consumers unfamiliar with health insurance will need assistance. Consumer assistance through The Marketplace will be provided from individuals within The Marketplace. These individuals are either navigators, in-person assisters (IPAs), certified application counselors (CACs) or Marketplace individuals may offer an option of referral to a local agent and broker.
Our firm has completed registration, certification and training necessary to provide assistance in order to receive referrals from The Marketplace. We are available to assist consumers with understanding plans, enroll consumers in major medical insurance AND help determine eligibility for the all-important subsidies that helps with affordability.
October 1st also began the Open Enrollment Period (formerly Annual Enrollment Period) for Medicare beneficiaries wanting to change plan choice for 2014. We are hosting a series of informational meetings for current clients enrolled in the Advantage Plans to review plan changes for the New Year. Many of our current clients have elected the United Healthcare Complete Advantage Plans. Plan changes for 2014 will be presented at these meetings. Please call or email us for details.
We are receiving very enthusiastic response to our Retirement Explorer Analyzer service. If your plan for retirement income you believe to be true turned out not to be true, when would you want to know that? Retirement Analyzer service answers that question. This is critical information to have. Encourage all our readers and clients to take advantage of this wonderful service. Give us a call for more details. Check our ad below.