October 1, 2013
YOUR SOCIAL SECURITY Rock Island, Illinois Office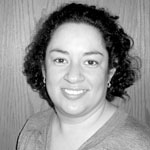 By Cristina Vital
Manager
Rock Island Social Security office
ON COLUMBUS DAY, DISCOVER NEW SOCIAL SECURITY SERVICES ONLINE
In fourteen hundred ninety-two, Columbus sailed the ocean blue. That may be a rhyme you remember from grade school when learning about Christopher Columbus and his voyage that would lead him to discover the New World.
You can discover a new world of information and services at www.socialsecurity.gov.
For example, you can apply online for Social Security retirement benefits. Not sure whether you're ready for retirement? We can help you plot your course with our online benefit planners. Perhaps the most impressive of these planners is the online Retirement Estimator, which you can use to get quick and accurate estimates of your retirement benefits based on different scenarios. You also can apply online for disability benefits and even apply online for help to pay the costs of the Medicare prescription drug program at www.socialsecurity.gov.
Information on retirement, survivors, disability, Supplemental Security Income (SSI), and Medicare are
easily accessible on Social Security's homepage at www.socialsecurity.gov. But the website offers much more. The site allows you to discover the entire Social Security program.
A good place to set your sails into the retirement planning winds is our Retirement Estimator at www.socialsecurity.gov/estimator. There, you can get an instant, personalized estimate of your future retirement benefits. Plug in different information, such as projected future wages or different retirement dates, to get varied benefit estimates that will help you decide when to draw up the anchor and venture into the seas of retirement.
Another great place on the horizon of our website: my Social Security. Create your online account at www.socialsecurity.gov/myaccount and then you'll always have quick and easy access to see and update your information. You can use my Social Security to get estimates of your retirement, disability, and survivors benefits, view your earnings record, and estimate the Social Security and Medicare taxes you've paid. If you already receive Social Security benefits, you can use your account to get an instant benefit verification letter, check your benefit and payment information, and to change your address, phone number, and direct deposit information. Come aboard now at www.socialsecurity.gov/myaccount.
Spend some time aboard www.socialsecurity.gov. You will be pleasantly surprised at all you can discover there.
SHARE A SOCIAL SECURITY TIP WITH YOUR WISE ELDERS
While the baby boom era is behind us, the effects will live on. The number of people reaching the autumn season of life is higher than ever. In fact, the World Health Organization reports that there are around six hundred million people aged 60 and older living in the world today. That number is expected to double by 2025 — a short 12 years from now — and is expected to reach about two billion by 2050.
In the United States, 10,000 people reach retirement age every single day.
The elders of a community are often known as wise sages that younger people go to for advice; older people have the life experience and reflection that younger people lack. But given the fast-paced changes the world now experiences, with new technologies becoming outdated in a matter of years or even months, there may be some helpful insights you can share with your elders.
For example, if you know someone who is nearing retirement age, tell them about www.socialsecurity.gov. They may not be aware of the helpful and easy-to-use tools available to them. It's no exaggeration to say that even someone who does not use the Internet on a regular basis can easily plan their retirement or even complete their retirement application online in a matter of minutes — much less time than it would take to drive to a local Social Security office.
The best starting place for anyone thinking about retirement is Social Security's Retirement Estimator. Use it to get an instant, personalized estimate of future retirement benefits in a matter of minutes. Spend a few more minutes plugging in different information, such as different projected future wages and different retirement dates, to help make a wise decision on the best retirement date. The Retirement Estimator is available at www.socialsecurity.gov/estimator.
Then there's the online retirement benefit application. In as little as 15 minutes, a person can apply for Social Security benefits and submit their application online. In most cases, once one submits the application, there is nothing more to do but wait for the first payment. It's really that simple. And, if one decides they'd like to double-check some information before submitting the application, that's fine too. The application can be paused and then restarted at any time during the process. It's all available at www.socialsecurity.gov/applyonline.
It makes sense to go to our elders for advice and guidance. But in this technology-driven world, we may be able to offer a little advice to the sages as well. A good bet is to tell the older adults in your life about www.socialsecurity.gov.
Filed Under: Finance, News, Retirement
Trackback URL: https://www.50pluslife.com/2013/10/01/your-social-security-rock-island-illinois-office-29/trackback/