November 5, 2013
"We're waiting for a couple years to buy our senior housing. Is that a good idea?"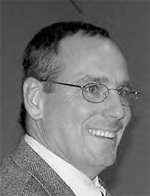 By Dan Dolan
Dan Dolan Homes
If there are "good reasons" to delay the purchase of your senior housing for a couple years, you need to follow the dictates of your plan. We'll still be building state-of-the-art senior housing then, and you'll still be able to purchase your preferred Dan Dolan Homes design. As my children often tell me, "You gotta do what you gotta do."
But in the event that the decision to wait is flexible or arbitrary, I would point out what I consider rather compelling reasons to buy that new senior-friendly home now rather than later. And the reasons are largely financial. I would suggest that you take this "test." Estimate what your "walk-away" proceeds would be if you sold your existing home today. If you are not certain what that would be, contact one of the Realtors on the Dan Dolan team and ask for a free, no-obligation market analysis of your current home. Secondly, visit our new homes in the area and determine what "the home of your dreams" would cost you if you were to buy it today. Then subtract the walk-away cash that you would receive from selling your existing home today. In most instances, you would find that there's a "gap" between the funds available from that sale and the cost of the desired new home. We can talk about the many reasons for that in a later article. But here's what we know: By waiting a year, two or three, that gap will be wider then than it is now. I'm 99.9 percent sure of that. In other words, it will be less expensive now and more expensive later to buy that new home, and meanwhile you can enjoy the comforts and convenience of your new dream home.
There are great reasons to sell your current home now rather than later. We still have a home shortage in America, brought about by the limited new construction in the 2008 to 2012 period. That has put pressure on the inventory of available homes. For instance, four of our recent new home buyers sold their existing homes in anywhere from one day to two weeks. At some point, the market will "catch up," and the inventory of available homes will be replenished. Also, now remains a great time to sell your home before mortgage interest rates increase and reduce the number of buyers who will qualify to finance the purchase of your existing home.
At the recent annual meeting of Berkshire Hathaway shareholders in Omaha, no less of a financial guru than Warren Buffett indicated that if he could, he would buy thousands of single family homes this year, and that they would represent one of his most successful investments of the next decade. He fully expects home prices and mortgage interest rates to rise dramatically over the coming period. Recent presentations by industry specialists retained by Ruhl & Ruhl Real Estate have indicated that the current period is likely to be a unique opportunity for households of all age to secure the most favorable housing opportunities for a foreseeable period.
I would also call attention to new housing designs that make today's senior housing more attractive. For instance, at Stone Gate East, our senior housing development in East Davenport, we are offering freestanding units as well as the more traditional attached side-by-side homes. A number of buyers expressed a desire to have homes "with their own yards" so we complied with their wishes. Of course, we do the lawn maintenance as well as the snow removal to enhance the no-labor lifestyle.
Additionally, we now offer homes with "4-season rooms" as opposed to the "3-season rooms" that have become so popular. We still offer both but the ability to use the 4-season version as a den, TV room, office or even overnight guest room makes them a very flexible option.
Again, we believe that buying that senior dream home now vs. two years from now, will prove to be a very wise financial decision. And you'll be able to enjoy the comfort of that home for two additional years. To see what we offer, come out and visit with us at any of our home sites in Davenport, Bettendorf, Blue Grass, Muscatine or Clinton on any weekend. Our host Realtors will be happy to describe the many advantages of a Dan Dolan town home and the reasons to act now rather than later.
Filed Under: Finance, Retirement
Trackback URL: https://www.50pluslife.com/2013/11/05/%e2%80%9cwe%e2%80%99re-waiting-for-a-couple-years-to-buy-our-senior-housing-is-that-a-good-idea%e2%80%9d/trackback/