November 5, 2013
Can Probate be Avoided?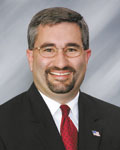 By Curt Ford
Nash Nash Bean & Ford
Probate is a legal process required by the individual states when a person dies. Each state's probate laws and procedures differ slightly. However, the purpose of probate in all states is to locate and inventory property of the decedent, pay credit claims, and ultimately transfer property left by the decedent to the proper individuals or entities. Because probate can be a lengthy process, one of the most common questions posed to estate planning attorneys is "Can probate be avoided?"
The short answer to that question is that probate cannot usually be avoided entirely. However, your estate's exposure to probate can be significantly limited with proper estate planning. For example, in the state of Illinois, some small estates qualify for "small estate affidavit" in lieu of formal probate. To use a small estate affidavit, the estate must be valued at less than $100,000, not include any real property, and not have any outstanding claims or debts. Although this is still considered a probate process, it is considerably less costly and takes much less time than a formal probate.
For estates that do not qualify to use the small estate affidavit option, formal probate is required. The length of time an estate takes to complete the probate process will depend on the value of the estate, the complexity of the assets, and the presence or absence of litigation within the probate process; however, even under the best of circumstances, an estate will take six months or longer to probate.
The good news is that there are numerous strategies that can be used to limit your estate's exposure to probate, thereby speeding up the process and saving your estate money – money that will than be available to pass down to your family and loved ones. The most important thing to remember when attempting to avoid probate is if an asset is not part of your estate at the time of death, it does not need to be included in the probate of your estate. For example, assets that have been transferred into a living trust prior to your death are no longer considered part of your estate, so they are not included in the probate process.
By working closely with your estate planning attorney, you can create an estate plan that decreases the value of assets that will be required to pass through probate, which will result in a probate process that processes more quickly.
Nash Nash Bean & Ford, LLP, are members of the American Academy of Estate Planning Attorneys and National Academy of Elder Law Attorneys. To receive a copy of our newsletter, "Your Estate Matters," or for a free consultation, call 1-800-644-5345, email info@nashbeanford.com or visit our website at www.nashbeanford.com, where you may also link to our blog and Facebook page.
The firm devotes its practice primarily in the areas of estate, business and tax planning and related areas of the law along with elder law, trust administration and probate.
This column is designed for informational purposes only, and is not intended, nor should be construed or relied up on as legal advice. Please consult your attorney if specific legal advice is desired.
Filed Under: Finance
Trackback URL: https://www.50pluslife.com/2013/11/05/can-probate-be-avoided/trackback/