November 5, 2013
PUBLISHER'S CORNER – A Veteran's Day Salute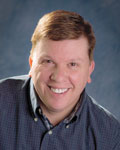 By Mike Mickle
Happy Veteran's Day to all you who have served our country. My dad was a WWII veteran, and I'm extremely proud of his service. Dad never talked much about his tour of duty. Perhaps it was too painful, or maybe he just didn't want to discuss the horrors of war with his young son.
Dad passed away when I was 21. It wasn't until a few years ago that I learned anything significant about his time at war. He was a member of Helton's Hellcats. He flew bombing raids based out of Debach Airfield occupied by the 493rd Bomb Group (named "The Fighting 493rd, later known as "Heltons Hellcats" after the groups first CO, Colonel Elbert Helton). Debach was the last Eighth Air Force heavy bomber station to become operational: the group flying its first mission on D-Day 6th June 1944. Much of that information came from a gentleman, Terry Basson, who was a young boy when my dad did his tour of duty in England. Terry and my father became very close. Dad apparently gave Terry his first bike, enjoyed dinner at the pub/restaurant that Terry's father owned and took the time to give Terry a little insight into what America was all about. Terry, now a published author has recounted my dad's time in England in a chapter of his book called Romance Without Kisses. Terry found me through another family member, shared heartwarming stories of my dad's tour of duty and now regularly corresponds with me on Facebook.
Our WWII veterans have been called "The Greatest Generation." I would have to agree. My dad was only 18 years old when he faced the enemy. That's two years older than my son, Kyle. I can't imagine saying goodbye to him and watching as he flew away, knowing the danger that awaited him.
While, I have a special place in my heart for one particular "hellcat," I also admire the sacrifice of all you who have served or are currently serving our country. Thank you.