November 5, 2013
Thanksgiving Family Traditions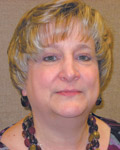 By Pam Haumann
New Parent Services Manager
Child Abuse Council
Thanksgiving, is a word meaning "to give thanks." Maybe you're thankful for the food you'll eat, the football games that will be played and won or lost, thankful for the start of the Christmas Holiday "shopping" season, thankful for friends and family, or just thankful to be alive. Thanksgiving can also be a time to think about creating and celebrating family traditions. Whether you are setting out to create new holiday traditions that have special significance to you and your family or reinvigorating old family traditions from your childhood, traditions are rituals and practices that we celebrate and honor year after year with our family. It is what keeps us connected to one another. It is the very thing that memories are made of and that we pass down to our children and on to generations to come. All families have stories that get passed down through the ages from great-grandparents, grandparents, parents, aunts and uncles. They are stories about the important people in our lives. Some are funny stories, some sad, and some just thought provoking.
When families get together during the holidays, the stories always begin with "Do you remember when…" or "Who did…" or the ever-dreaded, "When I was a kid…" Whatever the story, the importance we attached to that event or that person made it a
memory that we wanted to keep alive and share with others.
For some families, a traditional Thanksgiving Day dinner is an expectation not to be reckoned with; from the golden roasted turkey, to the mashed potatoes and gravy, sweet potato casserole, sage stuffing, green bean casserole, cranberry sauce and dinner rolls, to the pumpkin pie with whipped cream for dessert. Whatever has been done in the past will continue to be done in the future, if we find those memories and practices meaningful. But, you can also create new family traditions.
For families whose children/grandchildren may live out of town, families who divide their time between the in-laws, or blended families, getting together on a different day may become a newly celebrated tradition. For families who have military members deployed, perhaps agreeing on a day/time when you can Skype back and forth is the "new normal". Family traditions are family practices that you have agreed upon and that are specific to you and your family. If you can be flexible and creative, the sky's the limit on what traditions will look like in your family. Let's not forget about children, who often times, are not part of any decision-making process involving adults. As a grandparent, you can choose "something special" to make Thanksgiving memorable for your grandchild. An activity as simple as reading a favorite book together can become an annual event that only the two of you do together. Whether you are in the same room together, over the phone, or over the internet, you are creating a special memory with your grandchild. Do you have an older grandchild? Perhaps creating a scrapbook where they can store pictures, etc. about your holiday time together would be special. Anything and everything done as a family on Thanksgiving Day can become a tradition.
Remember, traditions are rituals and practices that we celebrate and honor year after year with our family. Will you be creating a new tradition with your family this Thanksgiving Day?
For more information about the Child Abuse Council's prevention, education and treatment programs, you can visit us at www.childabuseqc.org or contact me at pamh@childabuseqc.org.