November 5, 2013
YOUR SOCIAL SECURITY Rock Island, Illinois Office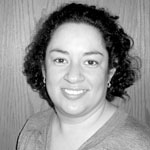 By Cristina Vital
Manager
Rock Island Social Security office
SOCIAL SECURITY SERVES THOSE WHO'VE SERVED
On November 11, we honor our Nation's veterans for their service to America. What better time than now to tell you — and for you to help spread the word — about the many benefits and wealth of information Social Security has available for veterans and military personnel? Social Security recognizes those who put their lives on the line for our freedoms. Members of the armed forces receive expedited processing of their Social Security disability applications. The expedited process is available for any military service member who became disabled during active duty on or after October 1, 2001, regardless of where the disability occurs. Some dependent children and spouses of military personnel may also be eligible to receive benefits.
Visit our website designed specifically for our wounded veterans: www.socialsecurity.gov/woundedwarriors. There, you will find answers to a number of commonly asked questions, as well as other useful information about disability benefits available under the Social Security and Supplemental Security Income (SSI) programs. Please pay special attention to the fact sheet available on that website, Disability Benefits for Wounded Warriors.
You'll also find a webinar that explains the faster disability process available to wounded warriors. The program covers general information about Social Security disability benefits as well as topics unique to wounded service members. The online video is less than three minutes and a great introduction to disability benefits for veterans and active duty military.
On the same webpage, you'll also find links to useful Veterans Affairs and Department of Defense websites. The requirements for disability benefits available through Social Security are different than those from the Department of Veterans Affairs and require a separate application.
Military service members are covered for the same Social Security survivors, disability, and retirement benefits as everyone else. Although the expedited service is relatively new, military personnel have been covered under Social Security since 1957, and people who were in the service prior to that may be able to get special credit for some of their service.
To learn more about Social Security for current and former military service members, read Military Service and Social Security. It's available in our digital library at www.socialsecurity.gov/pubs.
But first, take a look at the wounded warrior page at www.socialsecurity.gov/woundedwarriors. The webinar, factsheet, and pertinent links will brief you on everything you need to know to "maneuver" your way through the Social Security process.
START A NEW TRADITION WITH SOCIAL SECURITY
The holiday season has arrived — a time of year that is steeped in tradition. Different families may have different holiday traditions, but most have roots in a society or culture and thus are observed by many people. Essentially, tradition is all about passing along certain beliefs and customs from one generation to the next.
We'd like to suggest that you start a new tradition. No, we're not suggesting you do away with the Christmas tree or menorah. Break the tradition of trudging to an office when you need to do business with Social Security. Replace the old-fashioned way of doing business and embrace the new, easier, more convenient way — online.
Sometimes it's a good idea to break an old tradition and make a new one. Some traditions evolve. Many of the things your parents or grandparents did in a Social Security office you can now do online. For example, if you're not receiving benefits, you can request your Social Security Statement or use the Retirement Estimator to get an accurate picture of what your future benefits will be. You can read or listen to our publications, find out whether you qualify for benefits — even apply for Social Security disability, retirement, and spouses benefits online from the comfort of home.
Set up an online my Social Security account to get your benefit verification letter, check your information, benefits, and earnings record, change your address or phone number, and start or change your direct deposit. You also can go online to get a replacement Medicare card or appeal a medical decision made about your disability claim. You can do all this and more at www.socialsecurity.gov.
The holiday season is a time filled with family and tradition. Go ahead and enjoy the light displays and holiday music. Maybe even cut a slice of fruitcake to go with your egg nog. But when it comes to doing business with Social Security, join the millions of people and start a new tradition: forego the sleigh ride to the office by going to www.socialsecurity.gov.
Question:
I got an email that says it's from Social Security, but I'm not so sure. They want me to reply with my Social Security number, date of birth, and mother's maiden name for "verification." Did it really come from Social Security?
Answer:
No. Social Security will not send you an email asking you to share your personal information, such as your Social Security number, date of birth, or other private information. Beware of such scams — they're after your information so they can use it for their own benefit. When in doubt, or if you have any questions about correspondence you receive from Social Security, contact your local Social Security office or call us at 1-800-772-1213 (TTY 1-800-325-0778) to see whether we really need any information from you.
Filed Under: Finance, News, Retirement
Trackback URL: https://www.50pluslife.com/2013/11/05/your-social-security-rock-island-illinois-office-30/trackback/