December 4, 2013
A Holiday Plan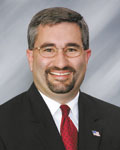 By Curt Ford
Nash Nash Bean & Ford
The holidays are typically a time for families to gather together to recall favorite memories and also to create new ones. As the generations grow and change however, a holiday gathering is also a great time to keep an eye on an aging relative, especially if you live far away.
Caregiving for an elderly relative can be challenging in the best of circumstances, but throw in the added distance faced by many families today, and the stress and concern multiplies. Fortunately, there are ways to ease some of the concerns of a long-distance caregiver and to ensure that your aging family member is receiving the best care possible:
1. Observe during home visits. Many families gather together over the holidays. Take this time to observe your parents or other elderly relative in their home environment. Have they maintained their standards of household cleaning or are there unemptied garbage cans or piles of unopened mail? Check out the food supply. Is there plenty of healthy, nutritional food in the refrigerator or pantry or is it moldy or out-of-date?
2. Talk to local neighbors and friends. Typically, people keep an eye on aging neighbors and can share their thoughts on how your family member appears on a day-to-day basis. You can also contact their local social groups – a senior citizen group, a local church or a service organization – for feedback and to let them know you welcome their input on your relative's well-being.
3. Welcome modern technology. With a growing number of senior citizens accessing the internet and social media applications, it is easy to keep in touch on a regular basis. While home for the holidays, help family members set up Skype, Facebook or other applications to contact on a regular basis.
4. Discuss the future. For many families, talking about aging and related issues such as moving out of the long-held family home, can be a difficult conversation. However, it is easier to have these
conversations and make tentative plans while family members are still healthy and able to participate in the discussions.
5. Prepare. Even under the best of circumstances, caregivers may need information and feedback from a relative's doctor. Make sure that they have signed HIPAA (Health Insurance Portability and Accountability Act) documents. Physicians and medical facilities require this form before discussing any medical conditions with you.
These discussions do not have to be overwhelming or be the main focus of your holiday discussions, but with planning and care can be a great gift to your entire family this holiday season.
Nash Nash Bean & Ford are members of the American Academy of Estate Planning Attorneys and the National Academy of Elder Law Attorneys. To receive a copy of our most recent newsletter "Your Estate Matters" or for a free consultation on Estate or Long Term Care Planning, call 800-644-5345, email info@nashbeanford.com or visit our website at www.nashbeanford.com, where you may also link to our blog and Facebook page.
The firm devotes its practice primarily in the areas of estate, business and tax planning and related areas of the law, as well as elder law and trust administration and probate. We offer guidance and advice to our clients in every area of estate planning.
This column is designed for general information purposes only, and is not intended, nor should be construed or relied upon, as legal advice. Please consult your attorney if specific legal information is desired.