December 4, 2013
A Hundred Years… A Million Changes – Part IV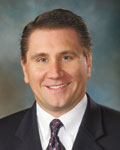 By David W. Deuth, CFSP
President, Weerts Funeral Home
Everyone would probably agree that a lot of things have changed over the past hundred years. We've unpacked just a small handful of such things in the past three articles in
this series.
As societal ideals in general have changed over the years, it's no surprise that changed societal perceptions regarding death and dying and funerals have changed as well.
Most would probably also agree that it is incumbent upon any society to properly honor their dead…and yet the very definition of that phrase most certainly varies from person to person and society to society. Our hearts go out to the people of the Philippines who are doing everything possible under the most horrific of circumstances to honor their dead. And who can forget 9/11 . . .
Biblical accounts certainly support that the notion that, centuries ago, significant and meaningful, reverent care was given the body prior to burial. The Egyptian burial practice of mummification, while different in many respects from earth burial as we know it, was nonetheless rendered with extreme dignity, care and respect for the body.
Today, we need look no further than the solemn rendering of military honors for a military veteran or a fallen soldier to understand the premium importance that our nation's military places on honoring one of their own who has died. Military honors are rendered with a supreme sense of honor and dignity for the person,and their body, whether in a casket or in
an urn.
Throughout this series, we've explored a few different things about cremation. As cremation has become a little more prevalent in our own area, I've taken note of a few things along the way.
One of the things I've noticed is that most people who want cremation KNOW they want cremation. Sometimes, they don't have anything else in mind – they just know they want cremation. Surprisingly, when asked, I've discovered that many haven't given any thought as to whether to have the body present for visitation and/or service before cremation. They just know they want cremation, and many haven't thought much beyond that point.
Equally surprising to me is something many people preferring cremation DON'T KNOW about something extremely important to consider: what to do with the ashes after cremation has taken place. This is notably different from families who prefer earth burial, many of whom know where the burial will take place before death occurs; many, in fact, have purchased cemetery property in advance for this very purpose.
When a family selects earth burial, there may be
discussion – even disagreement at times – about where the burial will take place. But, regardless of where that might eventually be, there will be only one location for the burial of the body. Because cremation in and of itself is considered final disposition of the body, it leaves open wide a far-flung door of possibilities for where the cremated remains of that body might end up. And, because the ashes can be separated, this may result in multiple locations for the final resting place of that person's cremated remains.
Opinions and preferences and what is considered appropriate in this regard create a very broad spectrum, to be certain; suffice it to say that the options are numerous.
This correlates to another observation. With so many decisions that need to be made on the worst days of their lives, it's easy to understand that there are times when the decisions aren't completely thought through. And, if they have no guidance from the one who has died, it's easy to understand that they may make a decision that may "seem right at the time".
As many of you may know, when I am asked about this, I always encourage that the ashes be buried in a cemetery – special, sacred ground that is set apart for the dignified and honorable rest of those who have died. As we addressed in earlier articles of this series, our society has become increasing mobile – and this option also affords the possibility that the ashes (usually in an urn or container) can be disinterred from one cemetery and relocated to another cemetery should the family choose to relocate. Scattered ashes can never be un-scattered . . . the primary reason that I encourage caution when considering this option.
This isn't your typical December/Holiday/Christmas article, I'll grant you that; it is, however, timely and appropriate to conclude this series at the end of the year. Moreover, as families gather for holiday meals and events throughout this season, perhaps this article series will nudge some readers toward sharing their own preferences for burial or cremation with the people they care the most about while they're together. It need not be a somber discussion – just an honest one!
One of the most disheartening things for us occurs when we're assisting a family with funeral decisions on the worst day of their lives, only to hear them say over and over again . . . "Gosh, I wonder what s/he would have wanted?"
Perhaps you can share that gift with the people you care most about this holiday season.
Remember Well.
David W. Deuth, CFSP, is a funeral director and the owner of Weerts Funeral Home and RiverBend Cremation.
He can be reached at 563.424.7055 or by email at Dave@WeertsFH.com