December 4, 2013
Keeping Your Loved Ones Safe This Holiday Season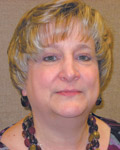 By Pam Haumann
New Parent Services Manager
Child Abuse Council
The Holiday Season is upon us. For many, it is a festive time of year complete with mistletoe, poinsettias and holly bushes for decking our halls. Add in fresh evergreen trees with tinsel, bright shining lights and ornaments of all shapes and sizes. And, don't forget the scented candles. Some will also enjoy entertaining friends and family with fancy little finger foods and alcoholic beverages.
You might be wondering how this all relates to infants, toddlers and small children. Consider this…you are standing, walking or crawling at or just about two to three feet above ground level. What do you see? So many new, exciting things to explore through touch and taste! Did you know that most holiday plants are poisonous when eaten by humans and pets? Did you know that the water preservative for evergreen trees is toxic? What about that tinsel? It is a choking hazard and can cause digestive/intestinal problems. Those lights and ornaments on the tree are hazardous to little ones. Infants will attempt to put everything into their mouths from electrical cords to ornament hooks and toddlers will want to play with the outlet. The lights may also burn little fingers. Toddlers will also want to look at the ornaments up close, but by grabbing at them they could pull the tree over on top of them. The scented candles can quickly become a fire hazard when you least expect it, to the child and to your home. While on the subject of fire, keep fireplaces in check. Hot embers can pop when adding new firewood to a fire. This is an area that needs to be off limits to all children. The temperature from a wood burning fire can easily exceed 1200 degrees.
Holiday parties abound during this time of year. Stoves and ovens are very hot. Keep children away from open flames, electric burners, ceramic cooktops and ovens. Turn the handles on pots and pans inward so as not to bump and spill hot food and liquids onto the floor. Remember, this is the very place where you might find a crawling infant or young child. Do not leave an oven door open to cool down the interior. That is an invitation to a curious child.
Infants, toddlers, and small children depend on adults to keep them safe. Remember to clean up after parties. Remnants of alcoholic beverages in cups and glasses look and smell inviting to a child. They will want to taste it. The same goes for beer cans and bottles. Be cognizant of the types of food you serve. Small, bite size appetizers for adults can be a choking hazard for a child. Infants under six months don't need to sample table food. They get plenty of nutrition from the milk they drink. Introducing table food too early can cause digestive problems.
Be aware that some of your guests may have food allergies. Peanuts, gluten, and lactose are common food allergies seen in children and adults alike. Be sure to offer alternatives that are safe for them to enjoy.
Have a safe and Happy Holiday Season.
For more information about the Child Abuse Council's prevention, education and treatment programs, you can visit us at www.childabuseqc.org or contact me at pamh@childabuseqc.org.
Filed Under: Family, Health & Wellness
Trackback URL: https://www.50pluslife.com/2013/12/04/keeping-your-loved-ones-safe-this-holiday-season/trackback/