December 4, 2013
On the Go With Joe Hutter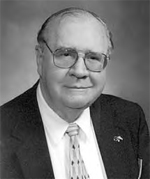 Seniors And Law
Enforcement Together (SALT)
By Joe Hutter
Yes, it is December. It is a time of joy, happiness and giving. Be cautious in your giving. Seniors are called on the phone many times by someone asking for money for their organization. I know it is not in our nature and not polite to hang up on a person. However, the person calling is most likely not your neighbor or friend. They may be calling from a foreign country, as many of these calls are from another country.
If you wish to give, it is very important that you give to a group or a church that you know are really helping people. There are more and more scams committed on seniors every day. You can say "Not me." But many seniors in this area have lost thousands of dollars to thieves on the phone.
It would be great if our legislators would introduce a bill that would double the penalty for anyone who commits a crime against a senior over 65 years of age. There will be more on this subject later.
This month more and more stores will be open longer, if not all day until Christmas.
Read all ads carefully. Some stores may advertise an item and when you get there, they no longer have the item available. It you do not see the item, ask the clerk for a rain check.
Remember, purchasing with a credit card can offer a form of protection in case of fraud on disputes over merchandise. Do business with companies that you know and trust.
Other items frequently purchased in December are gift cards. Understand the terms of the card. Does it have an
expiration date? If you get one, use it as soon as you can. They are easy to lose or have stolen.
If you have any questions on fraud or consumer concerns, you can call the Iowa Attorney General's Office at 1-888-777-4590.
Another topic of interest to seniors that I have heard a lot about lately is nursing home care. There is a long term care ombudsman officer in Des Moines that may be able to help. You can call 1-866-236-1430 for help.
Seniors And Law enforcement Together (SALT) meets on the fourth Wednesday of every month at CASI. All are welcome to attend. We'd love to see you and hear of any concerns. We are available to come to your senior center with a program. For information call Pam at 563-326-8217.
Take care.
Filed Under: Community
Trackback URL: https://www.50pluslife.com/2013/12/04/on-the-go-with-joe-hutter-50/trackback/