December 4, 2013
YOUR SOCIAL SECURITY Davenport, Iowa Office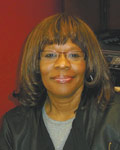 By Linda Clayton-Powell
Social Security District Manager
Davenport, Iowa
AVOID WINTER'S PERILS BY GOING ONLINE FOR SOCIAL SECURITY BUSINESS
Old Man Winter arrives this month. That can mean the possibility of temperatures below freezing and winter storms. So it is nice to know that you can take care of most necessary business online – including Social Security. Just go to www.socialsecurity.gov. At the Social Security website you can —
• create a my Social Security account for quick access to your information;
• get an instant, personalized estimate of your future Social Security benefits;
• apply for retirement, disability, spouse's, and Medicare benefits;
• check the status of your benefit application;
• change your address and phone number, if you receive monthly Social Security benefits;
• sign-up for direct deposit of Social Security benefits;
• use our benefit planners to help you better understand your Social Security options as you plan for your financial future;
• request a replacement Medicare card; and
• apply for Extra Help with your Medicare prescription drug costs.
Looking for more Social Security information? Go online to find out almost anything you need to know about the Social Security program. If you need to reach us by phone, you can call us toll-free at 1-800-772-1213. We can answer specific questions from 7 a.m. to 7 p.m., Monday through Friday. We can provide information by automated phone service 24 hours a day. (You can use our automated response system to tell us a new address or request a replacement Medicare card.) If you are deaf or hard of hearing, you may call our TTY number, 1-800-325-0778.
RESOLVE TO CREATE A BETTER RETIREMENT FINANCIAL PLAN IN 2014
One good idea for a wise New Year's resolution might be creating (or updating) a long-term financial plan. If you have not started to save for retirement already, now is the time to begin — no matter what your age. If retirement is near, you will want to jump into the fast lane right away. If you are younger and retirement seems a lifetime away, it is still in your best interest to begin saving now, as compound interest will work to your advantage. A great place to start figuring out how much you will need for retirement is to learn how much you could expect from Social Security. You can do that in minutes with Social Security's online Retirement Estimator. The Retirement Estimator offers an instant and personalized estimate of your future Social Security retirement benefits based on your earnings record. Try it out at www.socialsecurity.gov/estimator.
We encourage saving for retirement, but there are reasons to save for every stage of life. A great place to go for help is www.mymoney.gov. MyMoney.gov is the government's website dedicated to teaching Americans the basics about financial education. Whether you are planning to buy a home, balancing your checkbook, or investing in your 401(k) plan, the resources on www.mymoney.gov can help you. Another excellent resource is the Ballpark E$timate at www.choosetosave.org/ballpark. This online tool takes complicated issues, like projected Social Security benefits and earnings assumptions on savings, and turns them into language and numbers that are easy to understand.
So turn over a new financial page in your life with the start of a new year, and get started at www.socialsecurity.gov.
Filed Under: Finance, Retirement
Trackback URL: https://www.50pluslife.com/2013/12/04/your-social-security-davenport-iowa-office-30/trackback/