December 4, 2013
YOUR SOCIAL SECURITY – Rock Island, Illinois Office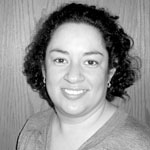 By Cristina Vital
Manager
Rock Island Social Security office
SOCIAL SECURITY ANNOUNCES 1.5 PERCENT BENEFIT INCREASE FOR 2014
Monthly Social Security and Supplemental Security Income (SSI) benefits for nearly 63 million Americans will increase 1.5 percent in 2014, the Social Security Administration announced today.
The 1.5 percent cost-of-living adjustment (COLA) will begin with benefits that more than 57 million Social Security beneficiaries receive in January 2014. Increased payments to more than 8 million SSI beneficiaries will begin on December 31, 2013.
Some other changes that take effect in January of each year are based on the increase in average wages. Based on that increase, the maximum amount of earnings subject to the Social Security tax (taxable maximum) will increase to $117,000 from $113,700. Of the estimated 165 million workers who will pay Social Security taxes in 2014, about 10 million will pay higher taxes as a result of the increase in the taxable maximum.
Information about Medicare changes for 2014 is available at www.Medicare.gov. The Social Security Act provides for
how the COLA is calculated. To read more, please visit www.socialsecurity.gov/cola.
CHECK IN WITH SOCIAL SECURITY BEFORE TRAVELING OUTSIDE THE UNITED STATES
Mark Twain once advised people to "Catch the trade winds in your sails. Explore. Dream. Discover." Americans today have taken that advice to heart, and are visiting places around the globe–often for vacations, and sometimes to relocate in another country. If you are one of these people and receive Social Security benefits, we offer a special website: "Social Security Payments Outside the United States." Here you can find answers to such questions as "will my Social Security payments be affected? Do I have to let Social Security know I am out of the country? When should I do it? What happens if I need to contact Social Security while I am out of the country?"
You can find answers to all of these questions and others at www.socialsecurity.gov/international/payments.html. The website features a "Payments Abroad Screening Tool", which asks you a few short questions to determine if your payments can continue. The page also offers links to publications, such as Your Payments While You Are Outside The United States, which explains how your benefits may be affected and other important information you need to know about receiving Social Security benefits while outside the country.
In addition, one more important point to note. If you receive Social Security benefits as a dependent or survivor there are additional United States residency requirements that may affect your benefit payments while you are outside the United States.
It also is important to note that there are different provisions for anyone receiving Supplemental Security Income (SSI) benefits. Once you have been outside the United States for 30 or more days in a row, your SSI cannot start again until you have been back in the country for at least 30 consecutive days. There are special rules for dependent children of military personnel who leave the United States and exceptions for students studying abroad.
Therefore, if you receive Social Security or SSI benefits and are planning to travel or live outside the United States, you will first want to pay a visit to www.socialsecurity.gov/international/payments.html.
Filed Under: Finance, Retirement
Trackback URL: https://www.50pluslife.com/2013/12/04/your-social-security-rock-island-illinois-office-31/trackback/