January 3, 2014
YOUR SOCIAL SECURITY – Davenport, Iowa Office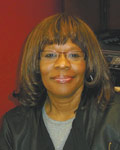 By Linda Clayton-Powell
Social Security District Manager
Davenport, Iowa
RING IN THE NEW YEAR WITH A COLA

Many people ring in the New Year with Champagne. People who receive Social Security or Supplemental Security Income (SSI) get to ring it in with a COLA. This year, more than 60 million Americans are receiving a 1.5 percent cost of living adjustment (COLA) in their monthly benefit payment. The 1.5 percent COLA begins with increased benefits for more than 57 million Social Security beneficiaries in January 2014, and payments to more than 8 million SSI recipients in late December 2013.
Some other changes that take effect in January of each year are based on the increase in average wages. For example, the maximum amount of earnings subject to the Social Security payroll tax (taxable maximum) will increase to $117,000, up from $113,700. Of the estimated 165 million workers who will pay Social Security taxes in 2014, about 10 million will pay higher taxes because of the increase in the taxable maximum.
The amount of earnings needed for one credit of Social Security coverage has gone up as well, but all workers can still earn up to four credits in a year. In 2014, a worker earns a credit after earning $1,200. In 2013, one credit of coverage was $1,160. It takes forty credits to be fully insured for retirement benefits. Information about Medicare changes for 2014 is available at www.medicare.gov. Visit www.socialsecurity.gov/pressoffice to learn more about the COLA and other Social Security changes in 2014.
From everyone at Social Security, have a Happy New Year.
BE OF SERVICE THIS MARTIN LUTHER KING, JR DAY

January 20 is Martin Luther King, Jr. Day. On this day, we celebrate the birthday of the civil rights leader and nonviolent activist. To many people, the holiday is more than an observance of an American hero. It is a day of service. Martin Luther King Jr. once said, "Life's most persistent and urgent question is: 'What are you doing for others?'"
Each year, Americans across the country answer that question by coming together on the King Holiday to serve others. The Martin Luther King Jr. Day of Service is a part of United We Serve, the President's national call to service initiative. It calls for Americans from all walks of life to work together to provide solutions to our most pressing national problems.
We at Social Security encourage people everywhere to be of service to someone this Martin Luther King Jr. Day. A great way to do that is by helping someone you know who may need assistance applying for Social Security, Medicare, or extra help with Medicare prescription drug costs. Each task is easy to do at www.socialsecurity.gov.
Some people who need these benefits may not be comfortable with computers or may not even know applying online is an option. They may put off the trip to a Social Security office for a number of reasons: inconvenience, wait time, transportation conflicts, or not being comfortable in crowds.
Nevertheless, it is easier than ever to apply for these benefits from the convenience of any computer at www.socialsecurity.gov. This holiday, make your Martin Luther King Jr. Day a day of service to someone who can use your help. Lead them to www.socialsecurity.gov. Online tasks that may be simple for you could make a world of difference to people who need assistance.
Filed Under: Finance
Trackback URL: https://www.50pluslife.com/2014/01/03/your-social-security-davenport-iowa-office-31/trackback/