January 4, 2014
A Saladicious Start to the New Year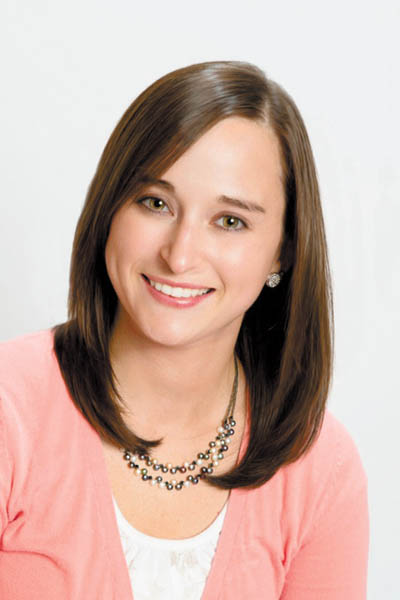 By Nina Struss, RD, LDN
Hy-Vee Registered Dietician
(309) 787-0273
nstruss@hy-vee.com
Start the new year right by eating fruit and vegetables in delicious salads. With a variety of salad greens and fruit and vegetables, there are endless combinations and each salad can offer different flavors and nutrients. Fruit and vegetables add vitamins, minerals, phytochemicals and fiber which support good health.
Make any meal "saladicious" by creating a salad with flavorful and nutritious mix-ins. Start with salad greens, add fruit and vegetables, drizzle lightly with dressing, add a lean protein, and top it off to create a unique meal.
Salad greens – The darker and greener, the more nutritious! Darker salad greens are higher in vitamin A, vitamin K, vitamin C, folate, calcium and manganese which help support eye health, healthy bones and the immune system. Choosing darker salad greens is an easy way to create a more nutritious salad that also offers more flavor.
Dietitian Tip: Since darker greens have a stronger flavor, try mixing romaine with darker greens to lessen the flavor intensity while still boosting the nutrition content of the salad.
Kale is one of the most nutritious greens and the start to a saladicous salad. Kale has curly leaves and can be purchased as a bunch; it is now available in bagged salads so there is no added preparation. If purchasing a bunch, rip the leaves from the stalk and wash under cold water. The stalk can be discarded and the leaves torn into bite-sized pieces.
Try massaged kale: In large serving bowl, add one bunch of kale (washed, removed from stalks and torn into bite-sized pieces), the juice of a freshly squeezed lemon, a drizzle of olive oil and a small pinch of salt. Massage until the kale starts to soften, wilt and turn bright green, about one to two minutes.
Fruit or vegetables – Add fruit and vegetables for color, texture and extra nutrients.
Dressing – A light drizzle or side of dressing will add just the right amount of flavor. For portion control, measure the salad dressing or dip the fork into the dressing, then pick up the salad. In addition to adding flavor, salad dressing can increase the absorption of fat-soluble nutrients.
Protein – Feel fuller longer by adding a lean protein.
Top it off – Add a fun ingredient to finish the saladicious meal.
Whether staying in or on-the-go, a saladicious meal is pleasing, easy to prepare and a good way to eat fruit and vegetables!
Filed Under: Health & Wellness
Trackback URL: https://www.50pluslife.com/2014/01/04/a-saladicious-start-to-the-new-year/trackback/