January 4, 2014
Herald in the New Year with Family Experiences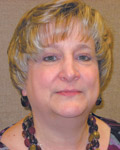 By Pam Haumann
New Parent Services Manager
Child Abuse Council
It seems that grandparents are not as "old" as we thought they were when we were growing up. Many of my friends have grandchildren, and I certainly do not think of myself as old, even though I am a Baby Boomer.
I recently came across an article stating that Baby Boomers want to enjoy experiences rather than "activities." Taking that concept a bit further, why not make the experiences a family outing with children and grandchildren? There are many outdoor recreational adventures that can keep you and your loved ones active. During the winter months here in the Midwest, snow is generally abundant. Cross-country skiing, sledding or tubing can be attempted at any age. For the younger set, perhaps snowboarding is more to their liking. If you're not prone to falling and breaking limbs, you may want to add ice skating to the list. Whatever the age, it is never too late to learn something new, and outdoor recreation provides one with psychological, spiritual and physical well-being benefits.
Not a fan of winter? Not to worry. According to a National Sporting Goods Association survey, the most popular outdoor activities for 45-54 year olds included exercise walking, swimming, hiking, boating, golf, bicycle riding and backpacking. Certainly, those activities can be enjoyed with family members here in the QCA for probably nine (9) months out of the year. Let's not forget about running, jogging, fishing and canoeing/kayaking. Taking a day to relax, enjoy the outdoors and have a picnic in the park is time well spent. It's not about what you do or how much money you spend, it's about being present in the moment and being present for your kids and grandkids. When we were younger, we worked full-time at our jobs and at home, taking care of daily operations like housework, laundry, grocery shopping, preparing meals and doing dishes. It seemed there was very little time to really relax, because there were always so many other things that needed to be done and so little time to do them. Consider yourself lucky if you are retired or semi-retired, in good health and have time for extra-curricular experiences that you can experience along with your children and grandchildren.
I prefer to think of myself as a "work in progress" with so much more to learn and experience and still hoping I have time to do some of them. My bucket list is still growing!
Take time to plan an adventurous outing and do something active on your next day off. Remember, young and old together can enjoy each other's company while being active.
So, this January while you're sitting around watching the snow fall, begin to plan a winter wonderland outing that the whole family can participate in together.
For more information about the Child Abuse Council's prevention, education and treatment programs, you can visit us at www.childabuseqc.org or contact me at pamh@childabuseqc.org.
Filed Under: Community, Family
Tags: 9 Months, Association Survey, Baby Boomer, Baby Boomers, Canoeing Kayaking, Child Abuse Council, Cross Country Skiing, Family Experiences, Family Outing, Grandchildren, Grandkids, Grocery Shopping, Housework, Liking, Little Time, National Sporting Goods Association, Outdoor Recreation, Picnic In The Park, Qca, Sledding
Trackback URL: https://www.50pluslife.com/2014/01/04/herald-in-the-new-year-with-family-experiences/trackback/