January 30, 2014
February 2014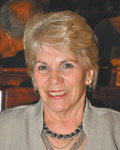 By Eloise Graham
One of the big sports events this February will be the Winter Olympics. The games last from February 7 through February 23 – that is more that one half of the month.
Sochi, Russia will be the host city this year. This is the first time that the Russian Federation has hosted the Winter Games. The host city, Sochi, has a population of 400,000 people and is situated in Krasnodar, which is the third largest region in Russia.
The Games will be organized in two clusters: a coastal cluster for ice events in Sochi, and a mountain cluster located in the Krasnaya Polyana Mountains. This will make it one of the most compact Games ever, with around 30 minutes travel time from the coastal to mountain cluster. The Sochi Olympic Park will be built along the Black Sea coast in the Imeretinskaya Valley and the mountain cluster, home to all the skiing and sliding sports, will be built in Krasnaya Polyana.
Some History of the Winter Games
The first Winter Games were held in Chamonix, France in 1924. The Games were held the same year as the Summer Games. In 1928, the Games were in St. Moritz, Switzerland; in 1932 the USA hosted the Games in Lake Placid, New York; and Garmisch-Partenkirchen, Germany was the site for the 1936 Games. No Games were held in 1940 or 1944 due to World War II.
The format of having both Summer and Winter Games in the same year continued for the next twelve competitions: 1948, St. Moritz, Switzerland; 1952, Oslo, Norway; 1956, Cortina d'Ampezzo, Italy; 1960, Squaw Valley, California; 1964, Innsbruck, Austria; 1968, Grenoble, France; 1972, Sapporo, Japan; 1976, Innsbruck, Austria; 1980, Lake Placid, New York; 1984, Sarajevo, Yugoslavia; 1988, Calgary, Alberto, Canada; and 1992, Albertville, France.
By 1992, the International Olympic Committee (IOC) had decided that the Summer Games and Winter Games should be held on the four-year cycle but should alternate every two years. So in 1994, Lillehammer, Norway was the site for the Winter Games. This new four year cycle continued with: 1998, Nagano, Japan; 2002, Salt Lake City, Utah; 2006, Turin, Italy; 2010, Vancouver, British Columbia, Canada.
And that leads us to the Sochi Games of 2014. So sit back, relax and watch the graceful skaters or the daredevil skiers from the warmth of your living room!
Filed Under: History
Trackback URL: https://www.50pluslife.com/2014/01/30/february-2014/trackback/