January 30, 2014
On the Go With Joe Hutter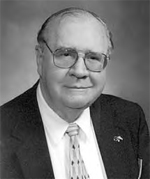 Seniors And Law
Enforcement Together (SALT)
By Joe Hutter
This month we are going to touch on identity theft. As many of you know, when I visit with a group, we always talk about identity theft. This could happen at anytime to anyone.
Following are a few tips to help protect oneself:
• Limit who you give your social security number to.
• Do not carry your social security card with you. Keep it in a secure place at home or in a lock box.
• Do not put your social security number on your checks.
• Do not leave checks in a place where someone could take one from the middle of the checkbook.
• If you are still employed, keep personnel files in a secure place so that only authorized employees have access.
We could go on and on, but another important thing to remember is to shred
personal information you get in the mail, before you dispose of it. If you do not have a shredder, tear bills and other items into very small pieces before you throw them away.
On another note, if you are looking for some wonderful place to volunteer, call the RSVP Office in Rock Island, IL at (309) 793-6800. There are many organizations that are looking for help. This can be on your time. You can volunteer for one hour a month or everyday of the week. You decide what you can do or how you want to spend your time.
Remember, if you have any comments or want to contact S.A.L.T., call the Scott County Sheriff's Office and talk to Pam at (563) 326-8217.
Take care.
Filed Under: News
Trackback URL: https://www.50pluslife.com/2014/01/30/on-the-go-with-joe-hutter-52/trackback/